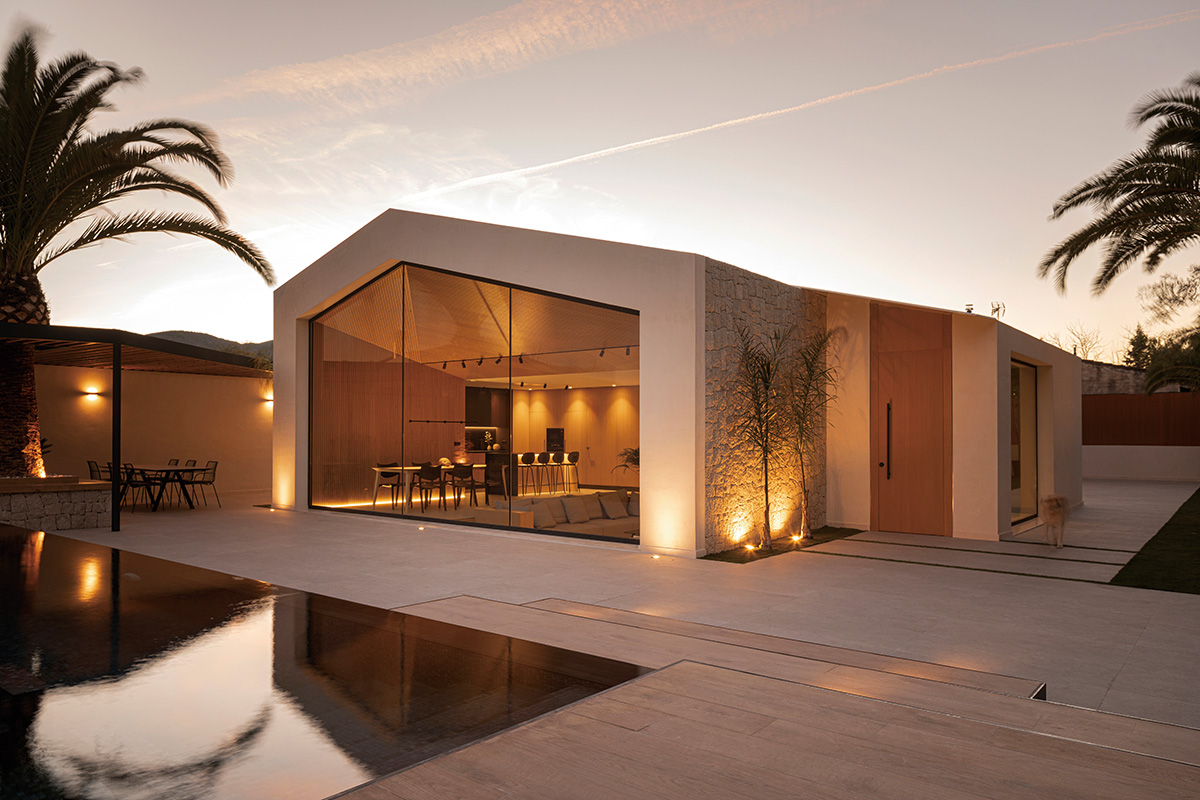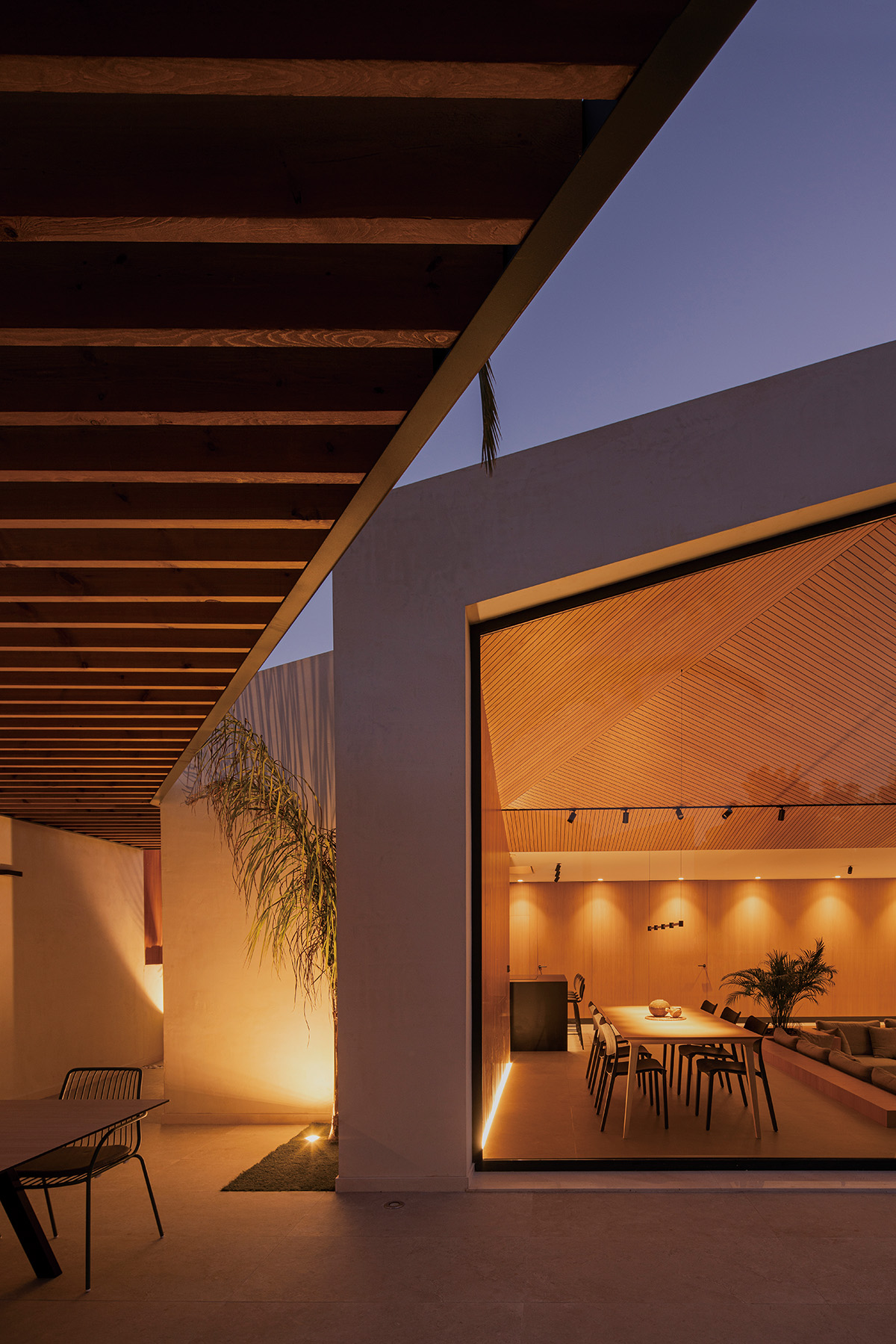 With the intense Medi terranean light and surrounded by olive trees, it is not a surprise if a family chose to move to the countryside. This project sought to satisfy their wishes, while respecting the essence of mediterranean architecture. In front of the cosy lowering of the living room, a swimming pool emerges in height, overflowing like a fountain from which water never stops gushing. The path towards the pool is accompanied by elegant platforms that rise up to a curtain of water, a key element to give serenity to the garden with its sound. Around the pool, the deteriorated rural constructions that used to serve the old house have been rescued. These small buildings are articulated by the new porch, a structure of solid wooden slats that gathers visitors from the entrance to the plot. This new structure takes them along the passage generated by these constructions, until they reach the large window of the living room.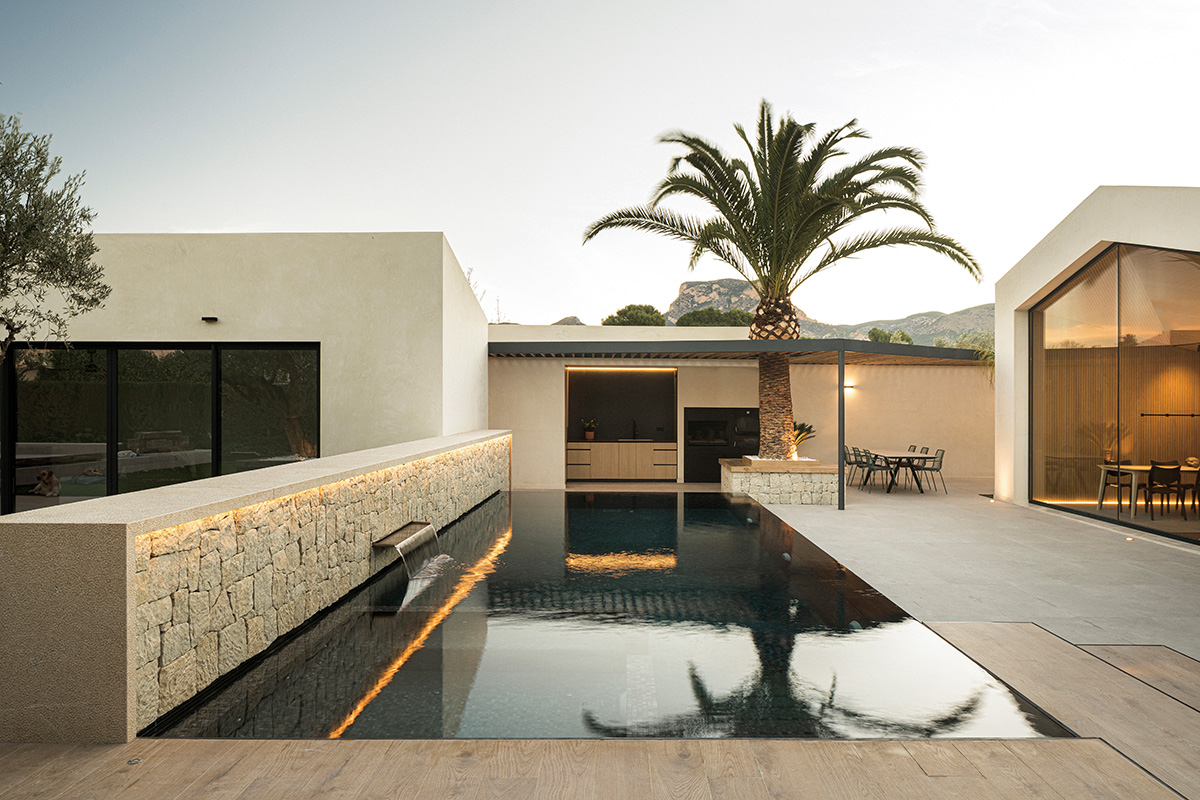 강렬한 지중해의 태양과 올리브 나무로 둘러싸인 부지. 이 프로젝트는 깨끗한 선과 대칭적인 외관, 자연 친화적인 생활공간이 강조되는 '지중해 건축의 본질'을 바탕으로 탄생했다. 분수처럼 쉼 없이 물을 뿜는 수영장은 리드미컬한 물소리와 함께 고요함을 전하는 물의 장막이 상시 드리운다. 풀 주변으로 펼쳐진 정원의 길목은 작고 오래된 건축물이 자리 잡고 있다. 널빤지 형태의 복원된 구조물은 거실의 큰 창문까지 이르는 통로로써 자연스럽게 사용자 동선을 만든다.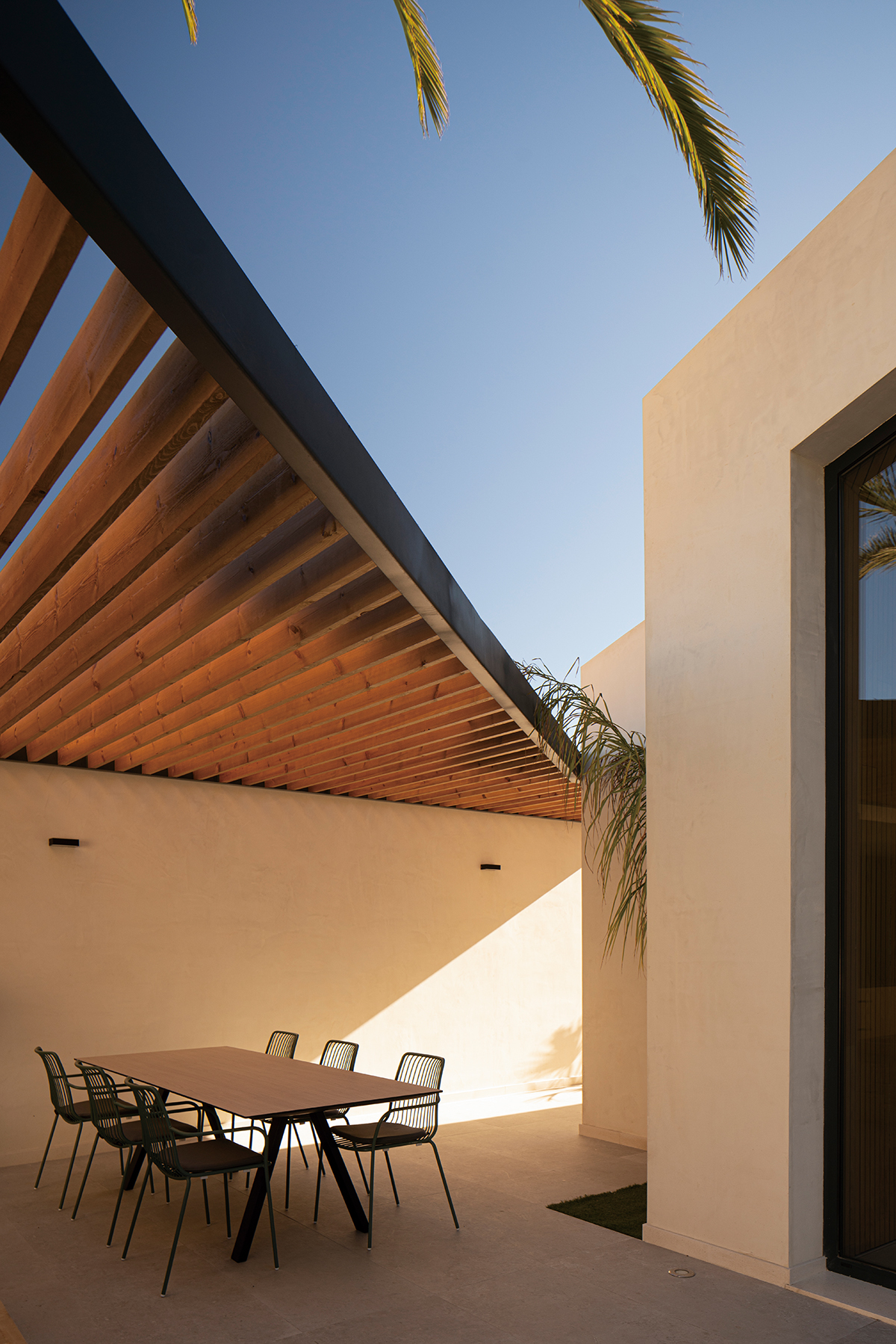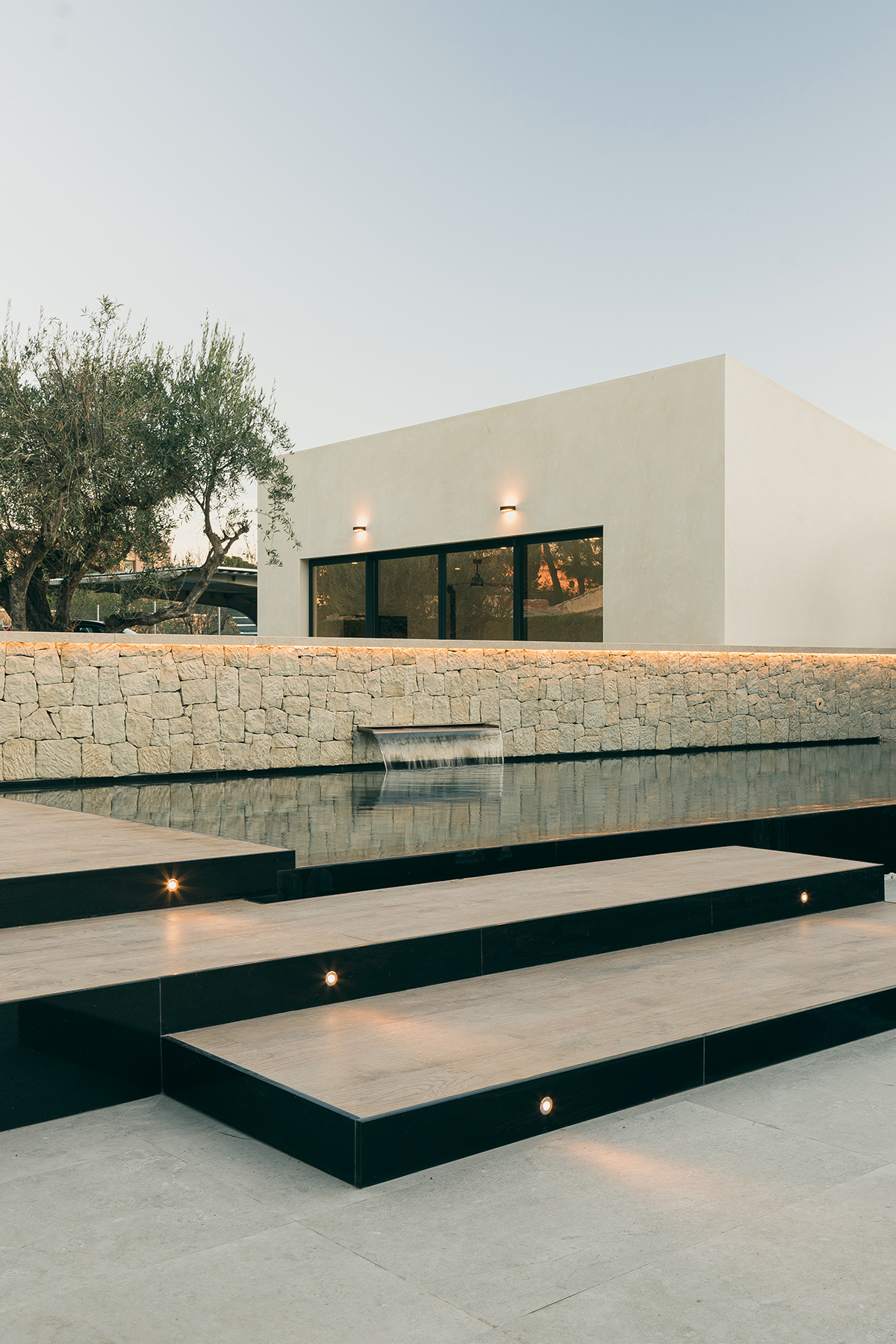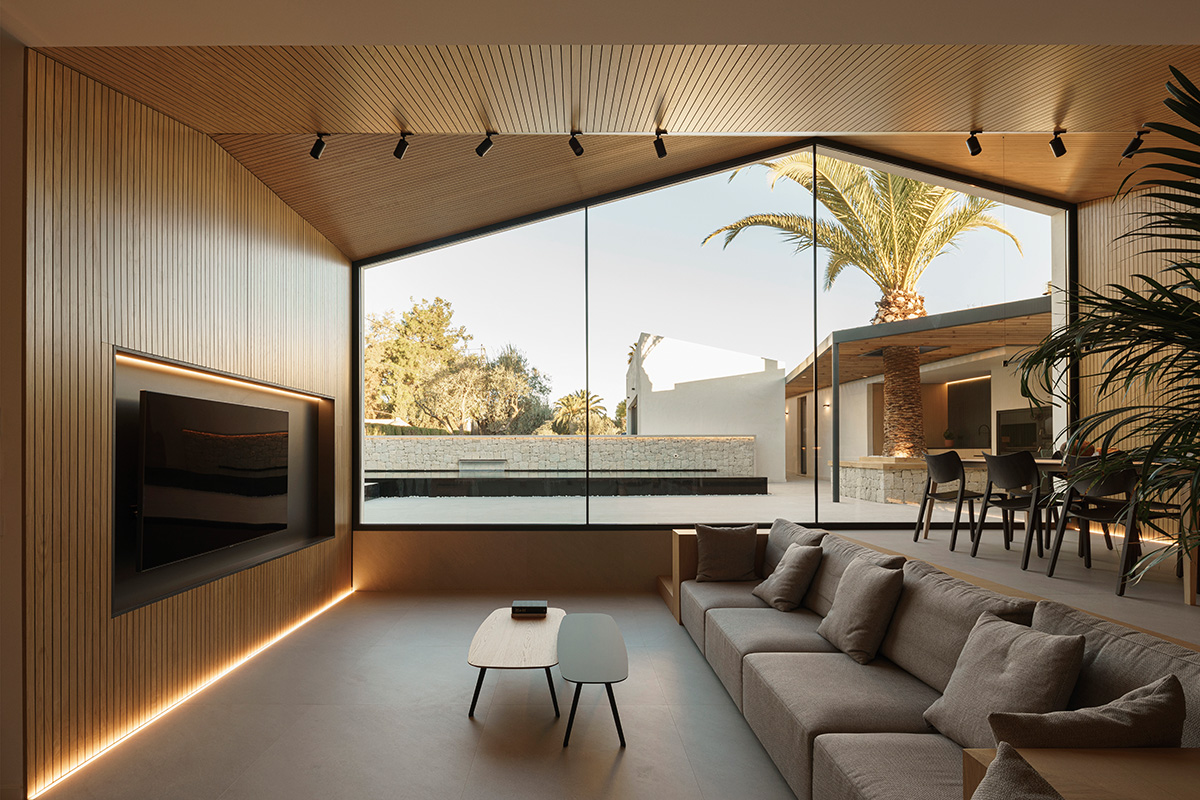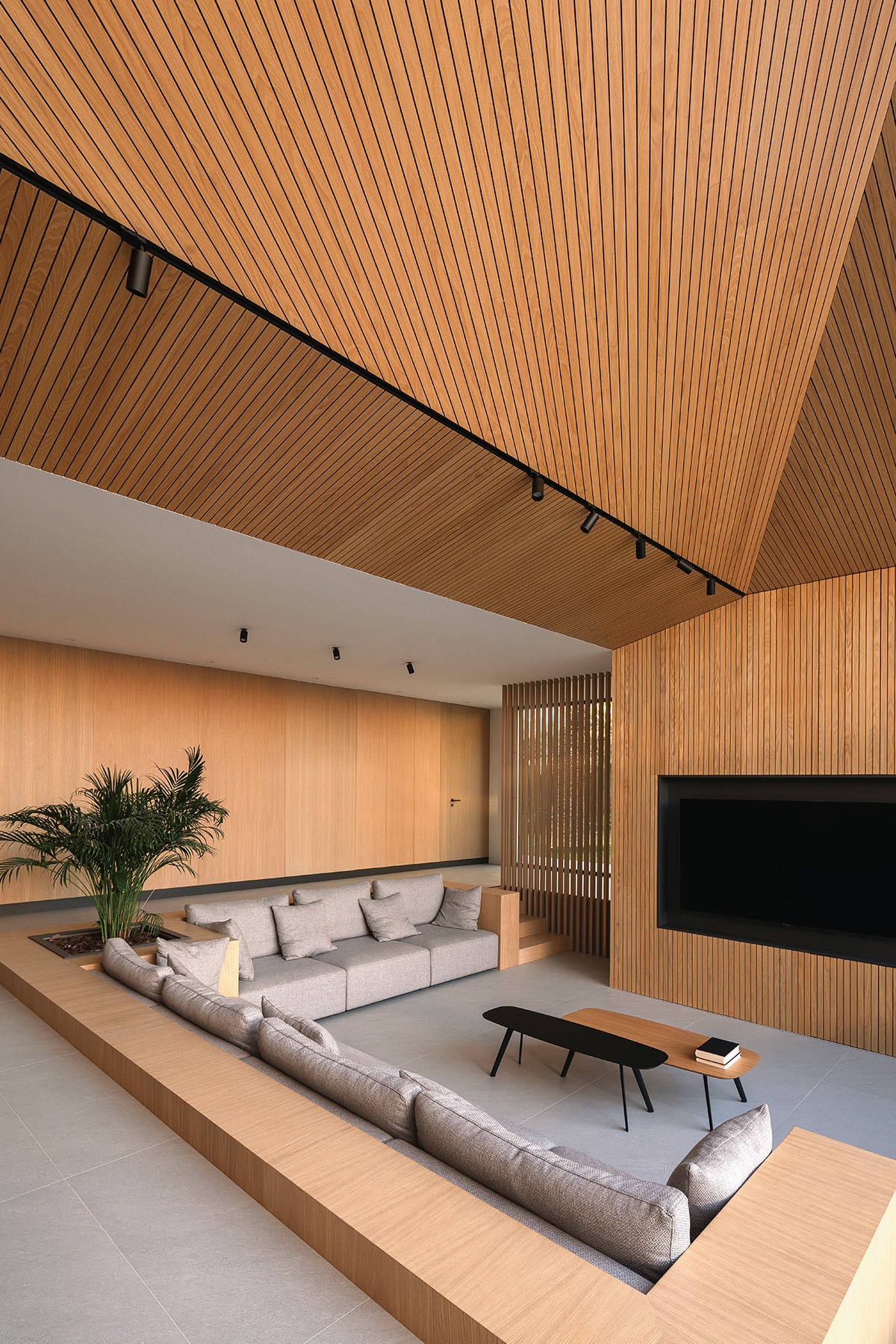 Due to regulatory requirements, it was only possible to renovate the existing house without extending its surface area. Without modifying its perimeter, the thick opaque walls are opened up, giving a new sensation of spaciousness and lightness. The existing roof is extended over the old storage room, preserving the ceramic gable roof. This creates a new luminous space, heighter than the old house interior. The living room, dining room and kitchen are located in a common space. A large window take advantage of the north orientation that protects it from direct sunlight.
스튜디오는 규제 요건으로 인해 표면적 확장공사가 불가능하자, 두껍고 불투명한 벽을 오픈함으로써 새롭게 공간감을 부여했다. 오래된 창고 위쪽으로는 기존 지붕을 연장해 세라믹 박공의 원형을 보존했고, 더 높은 위치에 새로운 발광 포인트를 창출했다. 목재와 마른 돌 등의 천연 재료들, 석공 기술이 적용된 파사드의 일부와 수영장이 전통적인 지중해 건축 스타일과 조화를 이루어 밝고 편안한 분위기의 집을 완성했다.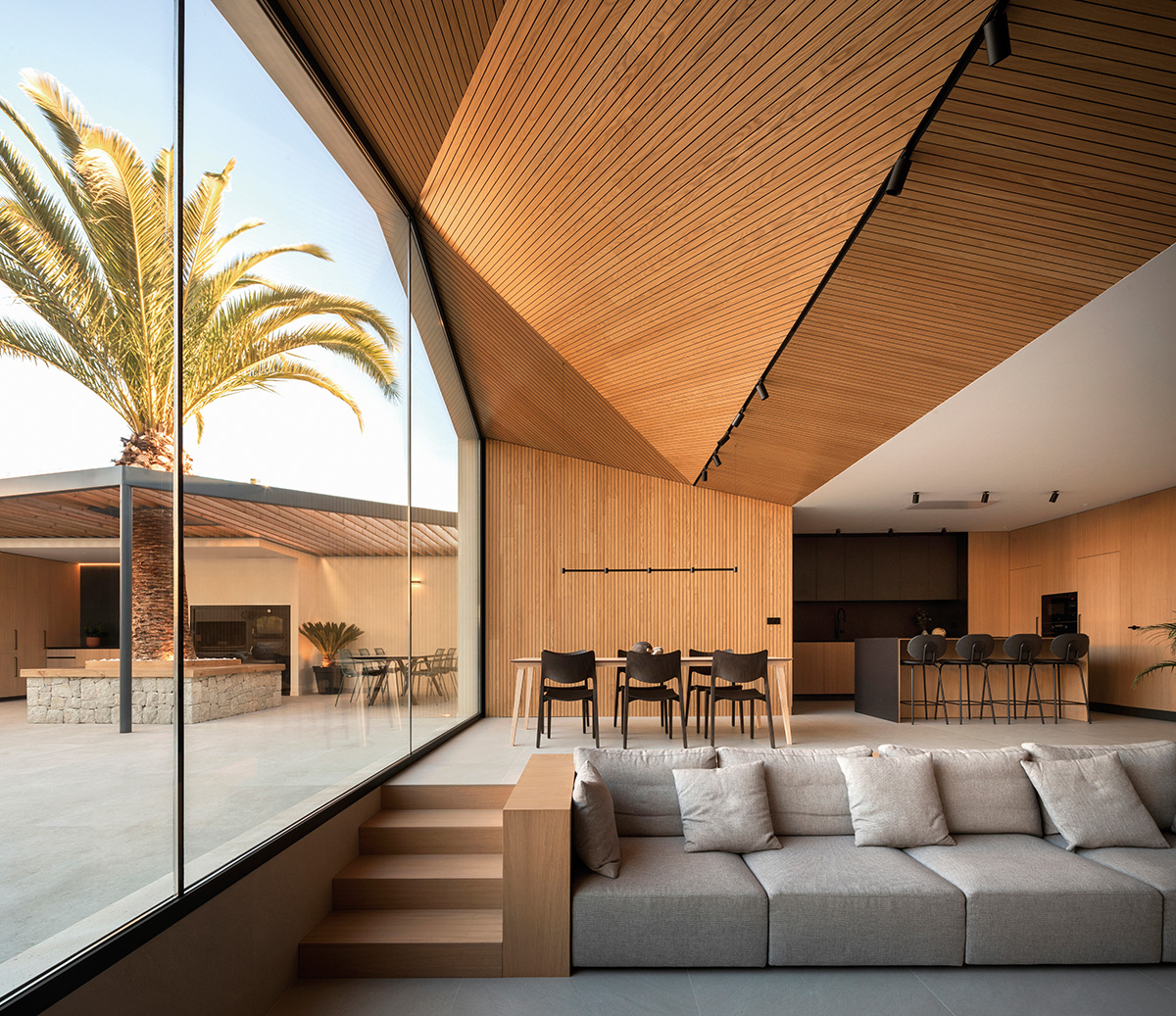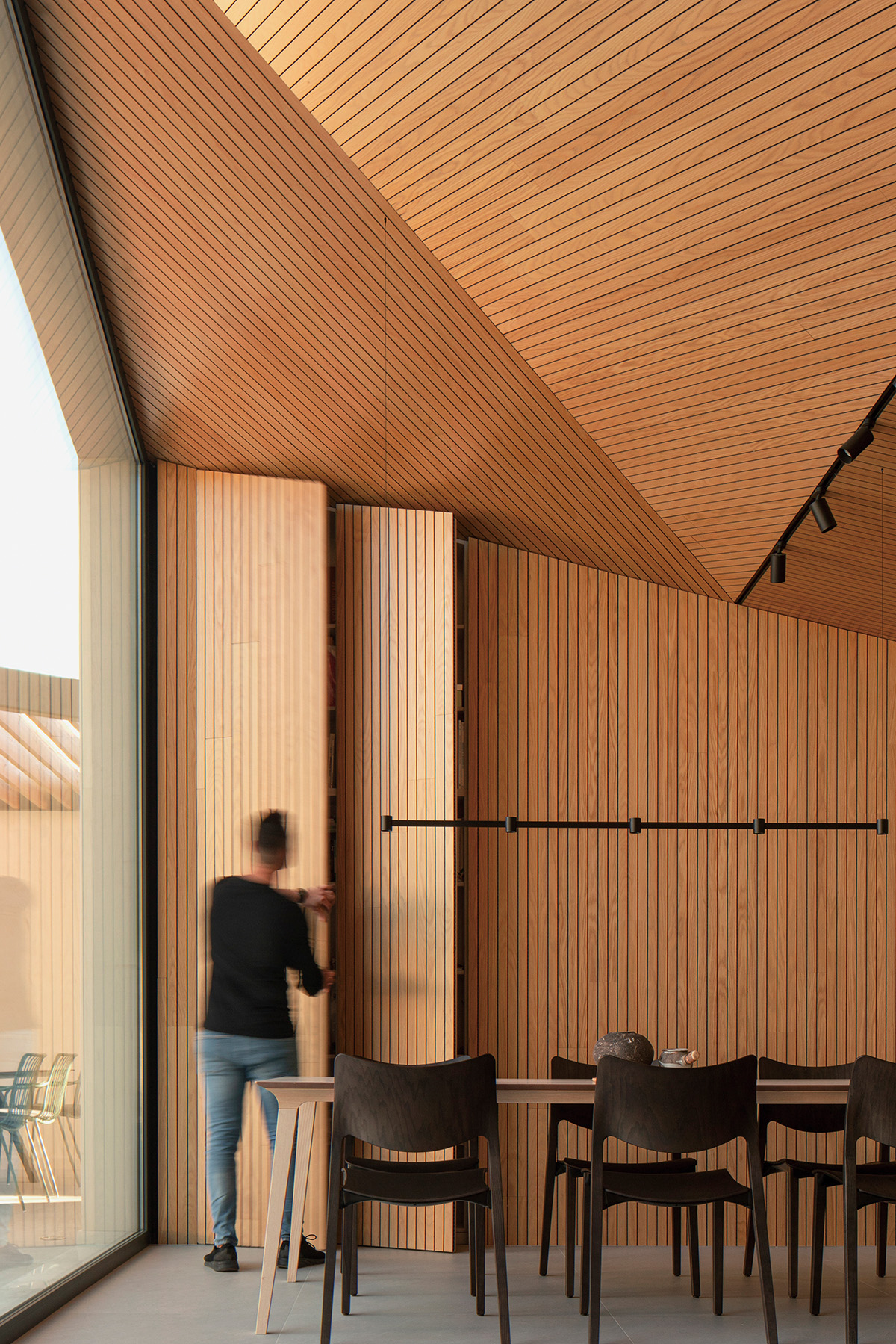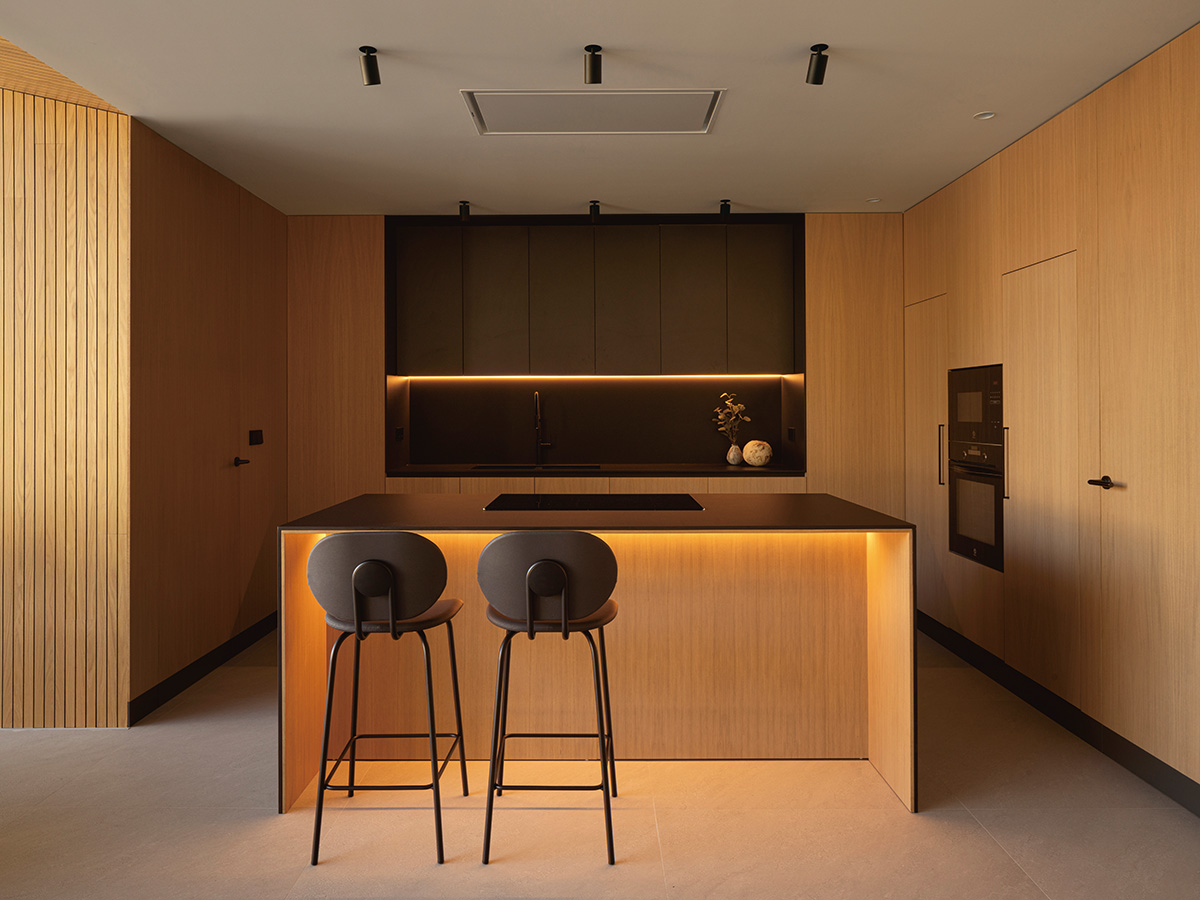 In addition, in contrast to the old low ceilings of the house, the project reduces the living room area by three steps, gaining more height in this area. A way of reorganising the space and clearing the views from the dining table or the kitchen. On the ceiling, the new roof allows the old false ceiling to be extended with a new sound-absorbing wooden paneling. A triangular faceting geometrises this new opening and it grows exponentially up to the top of the roof. This not only doubles the entry of natural light, but also gives it a modern and sophisticated look.
스튜디오는 다이닝 공간의 아름다운 경치를 보장하기 위해 거실 면적을 단계적으로 줄여 공간을 재구성했다. 새로운 흡음 목재 패널로 가천장을 확보했으며, 삼각형 패싯을 이용해 새로운 개구부를 지붕 꼭대기까지 기하급수적으로 증가시켰다. 이런 아이디어는 자연광의 유입을 배가할 뿐 아니라 현대적이고 세련된 느낌을 집안 곳곳에 배어들게 만든다. 지중해의 황금빛과 어우러지는 천연 참나무 소재 역시 용도에 맞는 변화무쌍한 톤으로 연출되어 온화한 무드를 한층 업그레이드한다.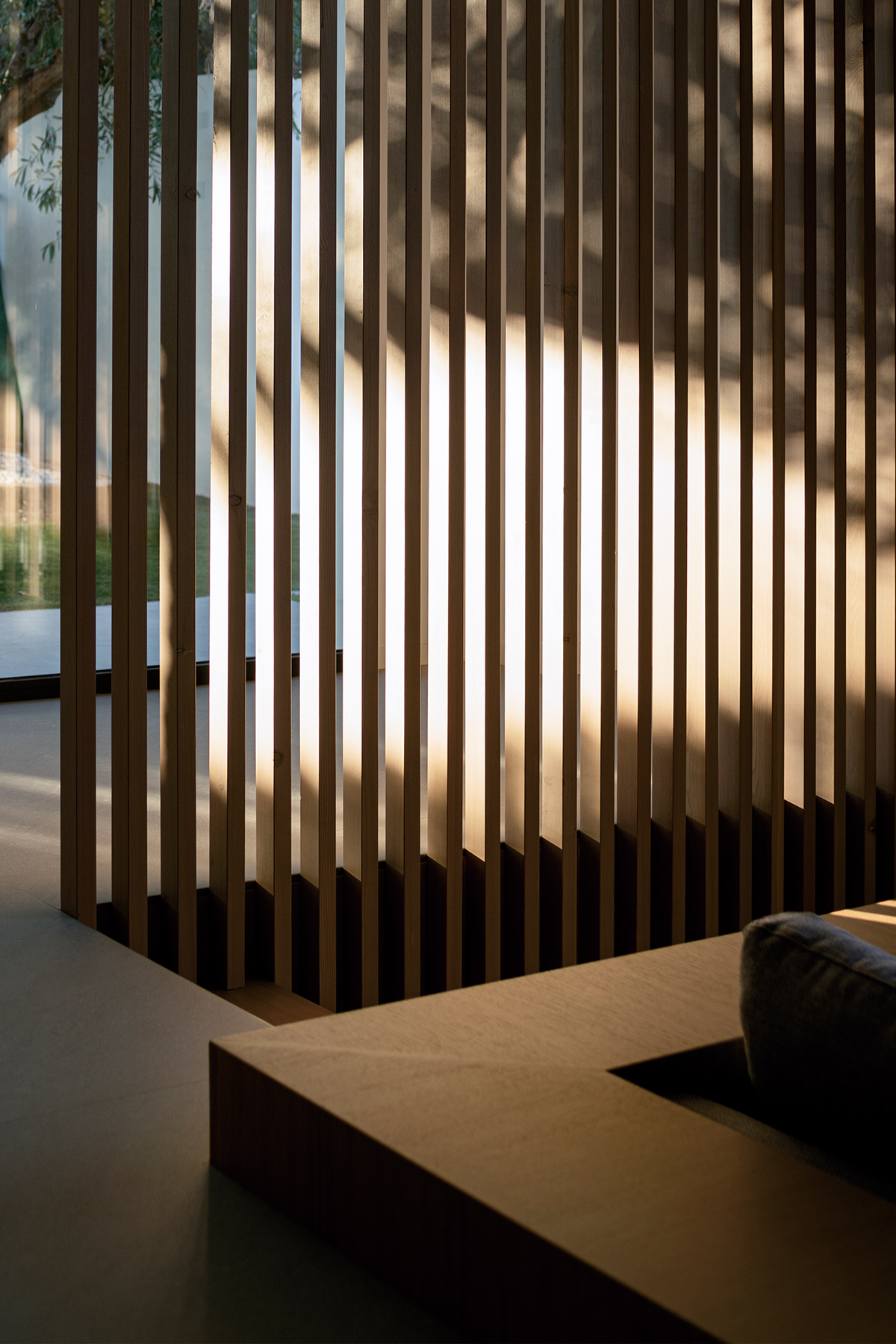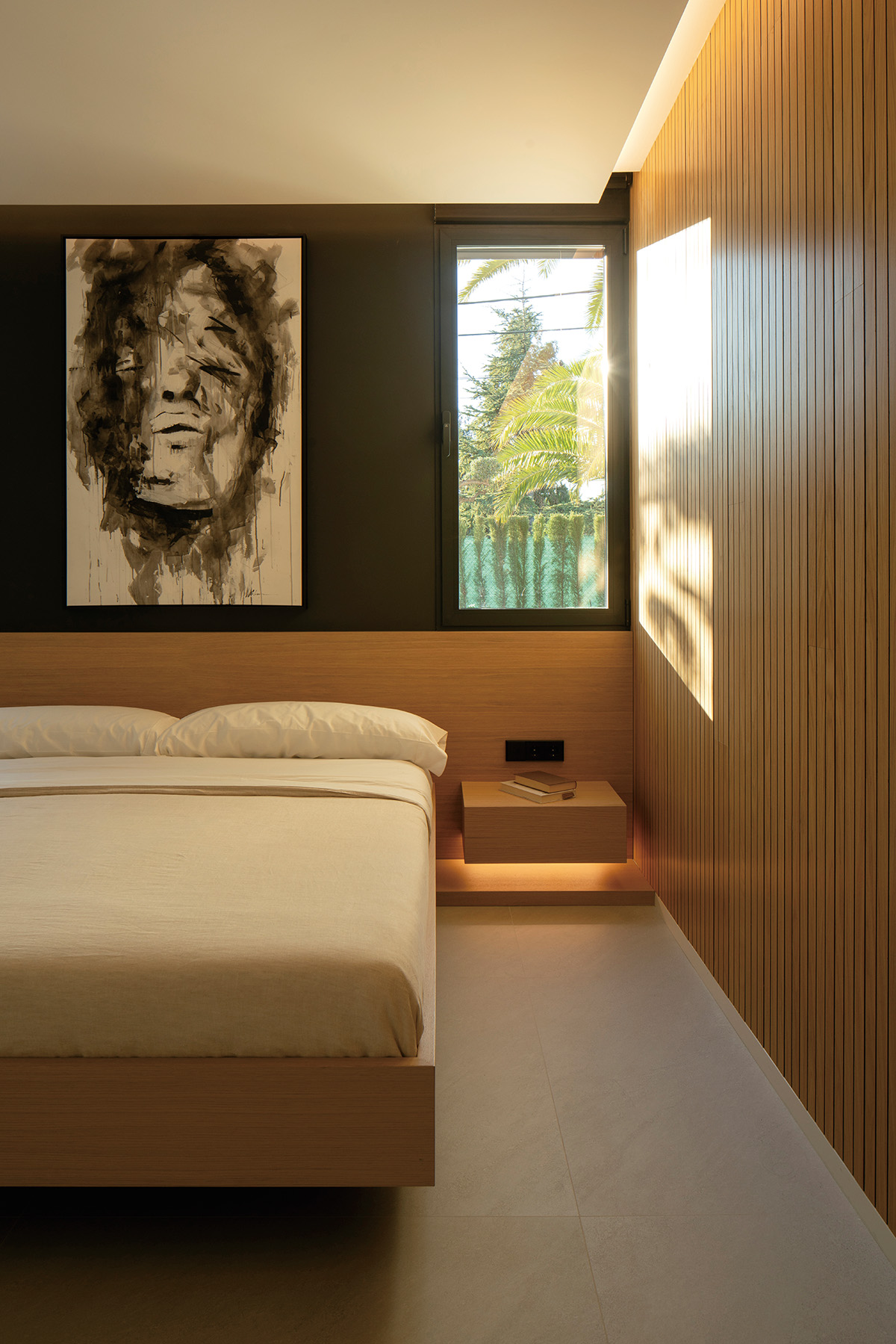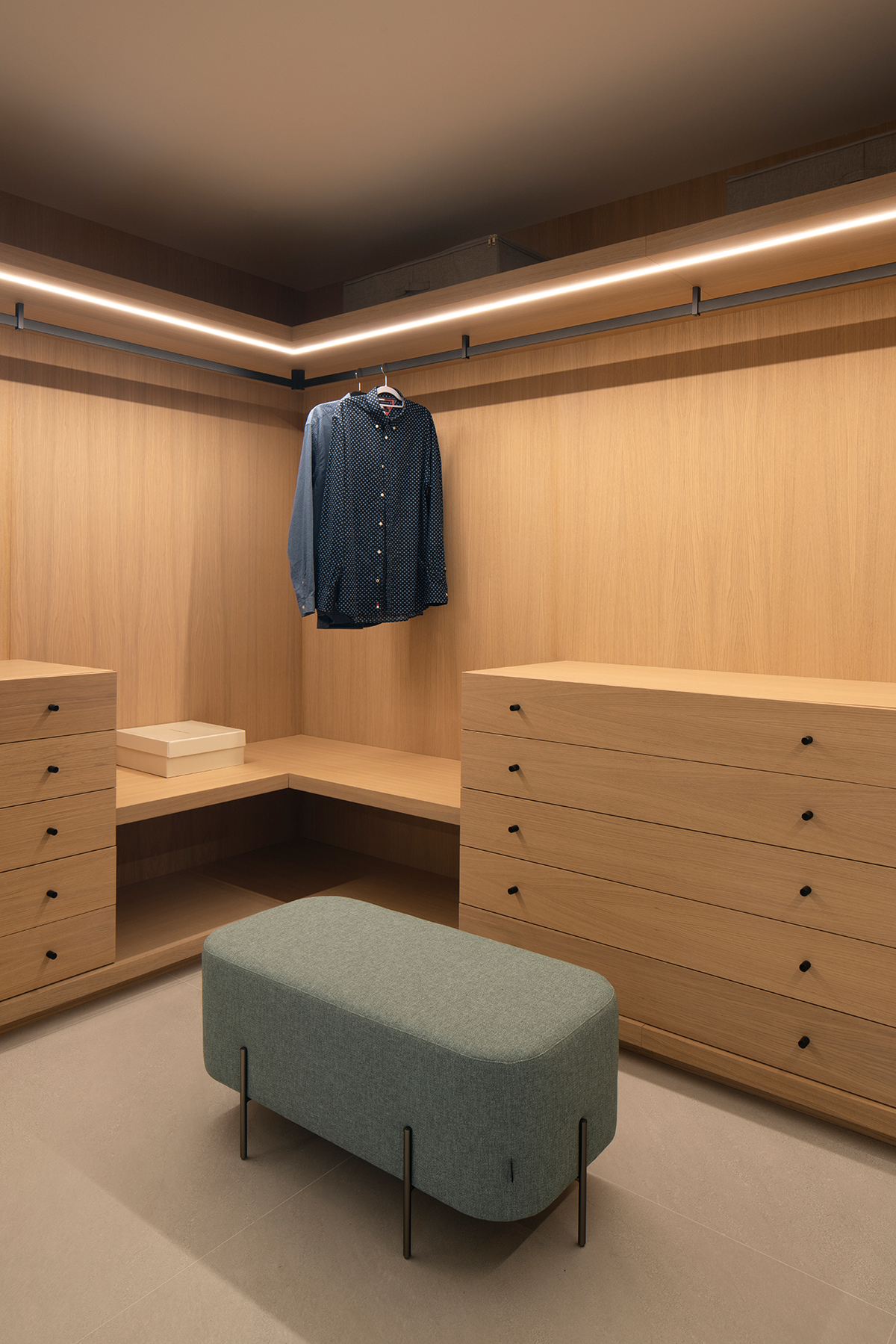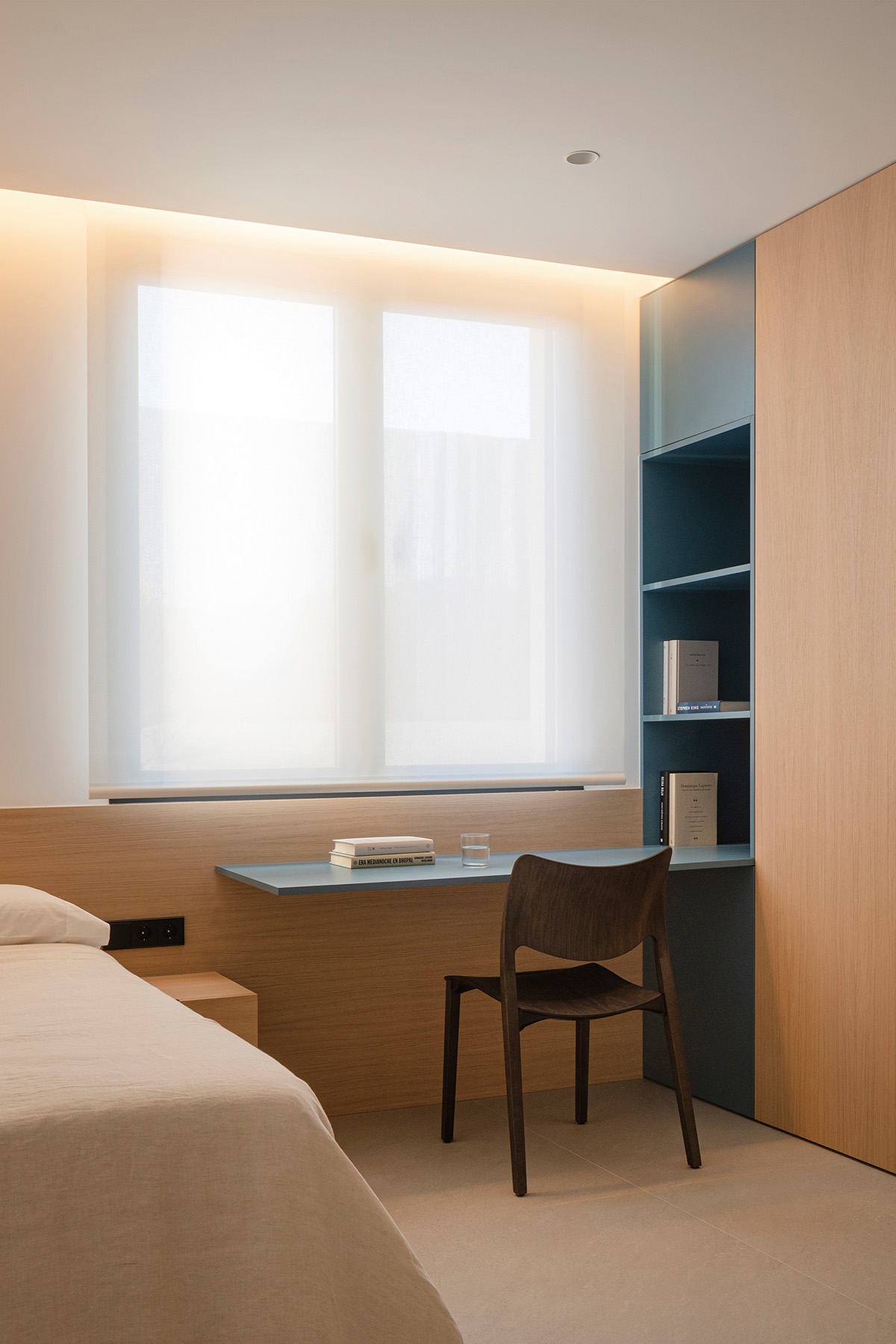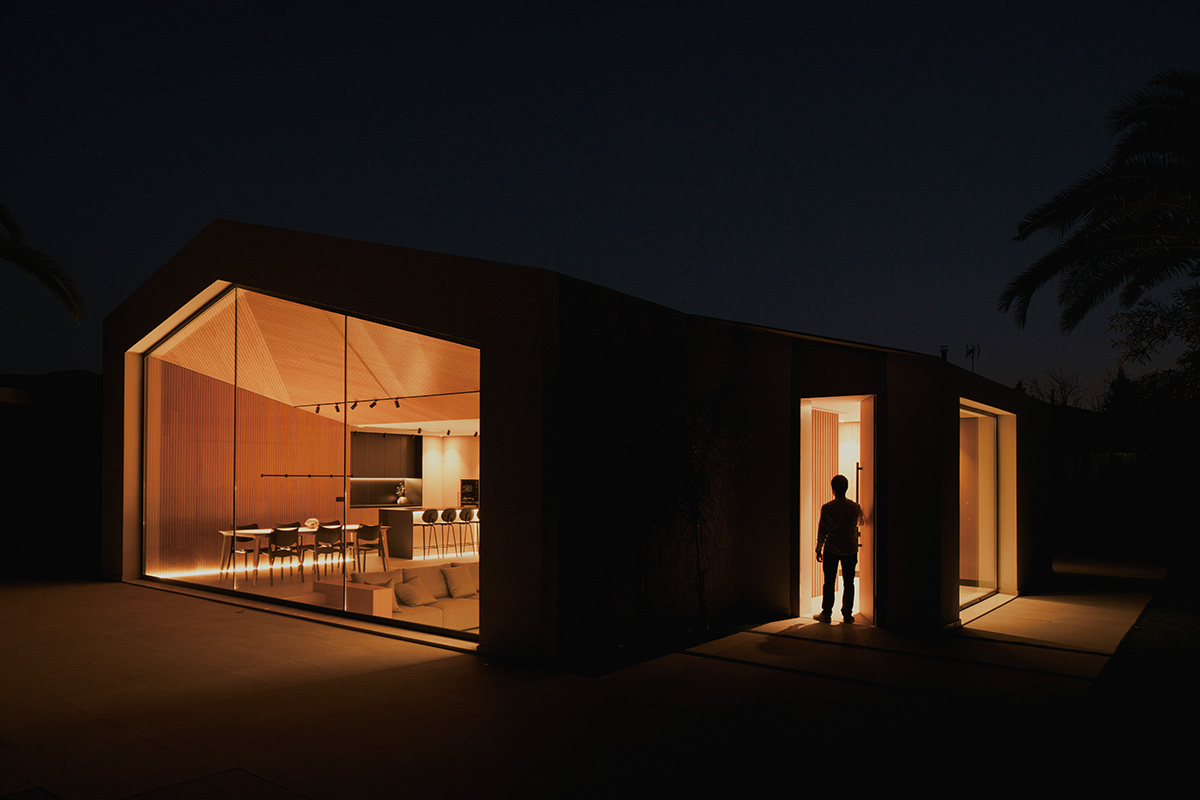 Natural materials such as wood and dry stone - laid with the traditional technique of masonry in some parts of the façade and over the swimming pool - allow the house to harmonise with its surroundings. A way of recovering traditional architecture, making life more comfortable and luminous.
PABLO MUÑO Z PAYÁ ARQUITEC TOS
WEB. www.munozpaya.com TEL. +34 966 31 19 16 EMAIL. info@munozpaya.com INSTAGRAM. @pablomunozpayaarquitectos
저작권자 ⓒ Deco Journal 무단전재 및 재배포 금지