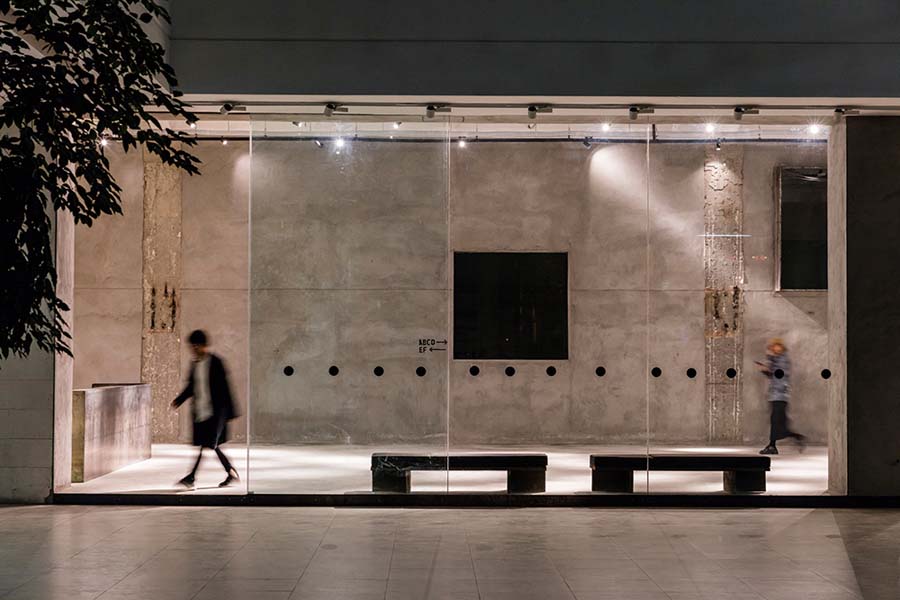 Located on the east of Zhongshan Park in Changning District, Shanghai, E3 STUDIO has the largest shooting studio in the downtown. Its covering area is more than 2,000 square meters, which makes it extremely malleable and possible to recreate a new space inside. Its height is more than six meters, which not only meet the standard of the film's shooting, but also can be divided to multiple stories, enriching the space and areas for usage. Originally there is an indoor barrier with a swimming pool kept the other side. Now we dismantled all barriers and the space was completely open to the air. The bare pillars and walls with rough texture are exposed, and the stairs made of castin-place concrete spring up high, leading to a whole orderly space.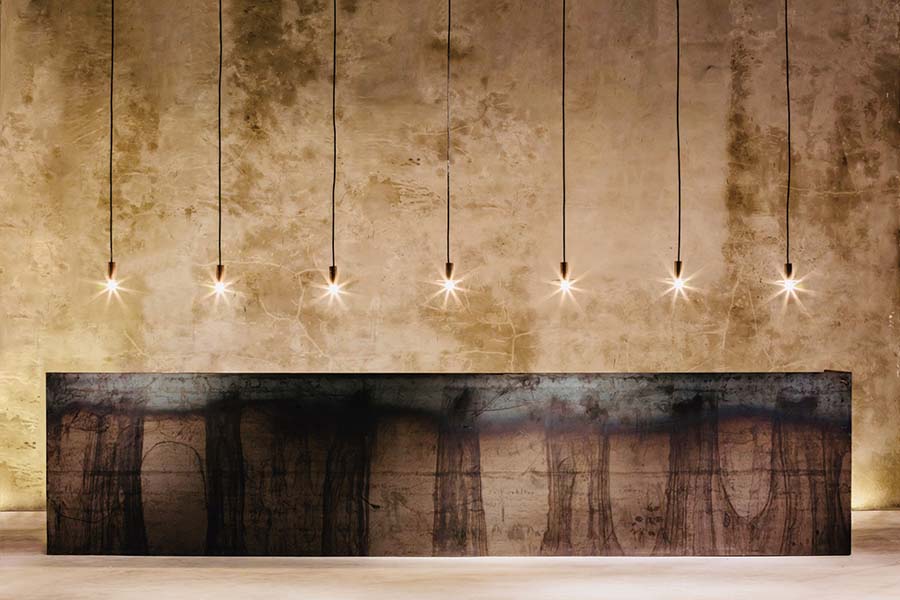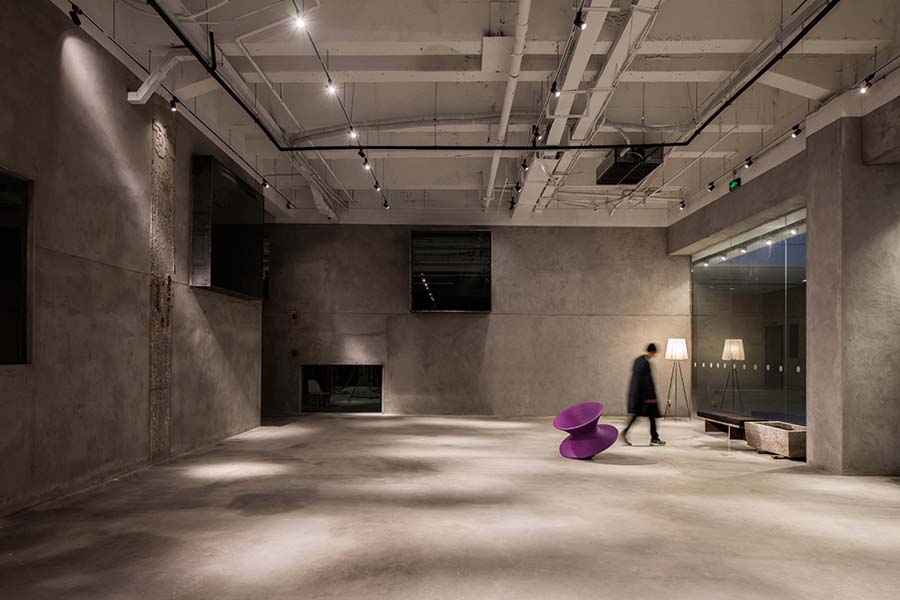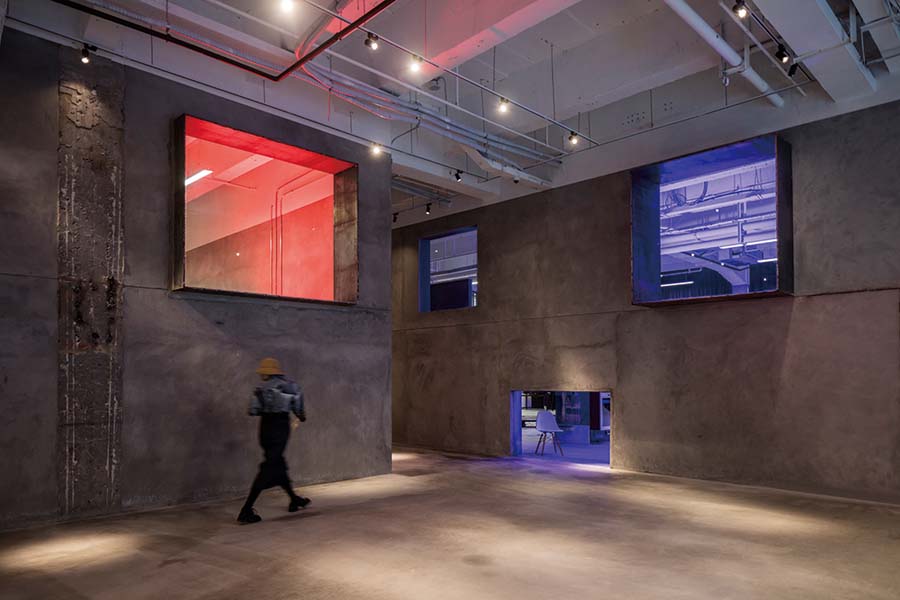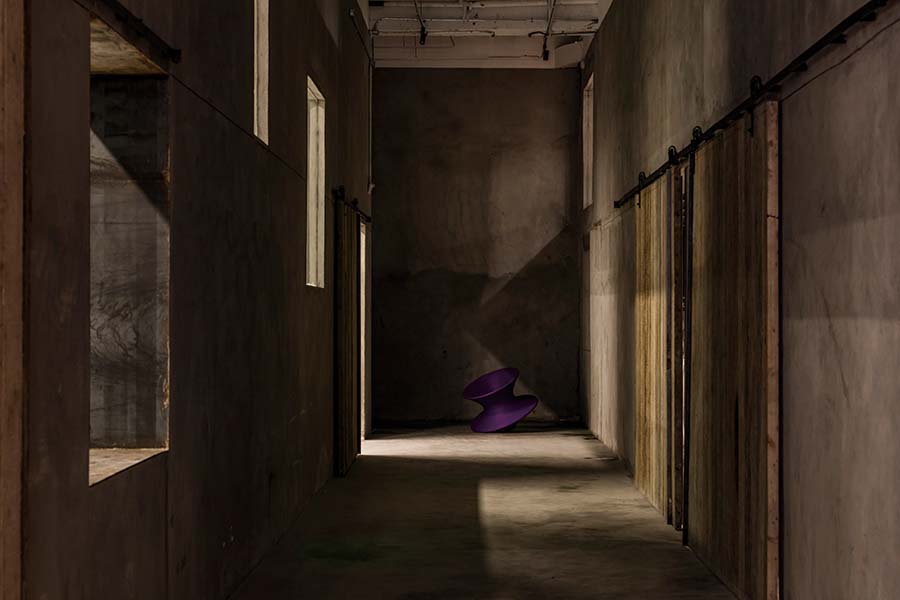 The space between spaces is more meaningful than the space itself, but it is also easy to be unnoticed. It is precisely the diversity and complexity of "spaces between" and its uncertainty that make spaces potential with infinite possibilities. Six isolated shooting studios provide the comfort and freedom of the large space.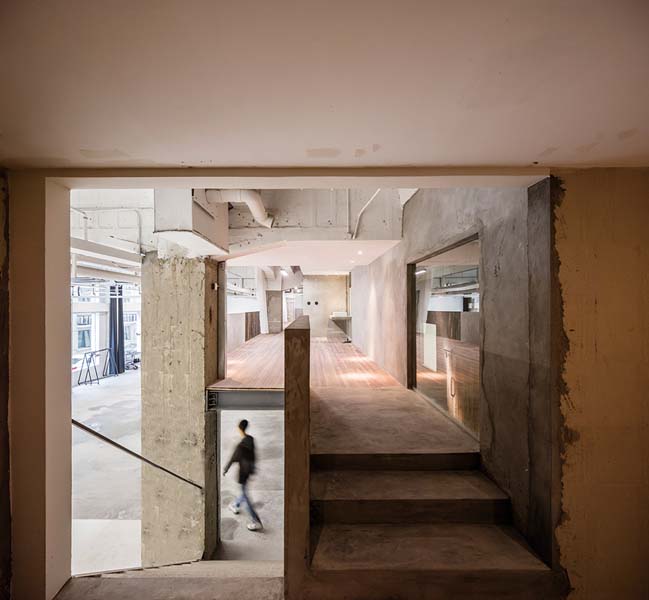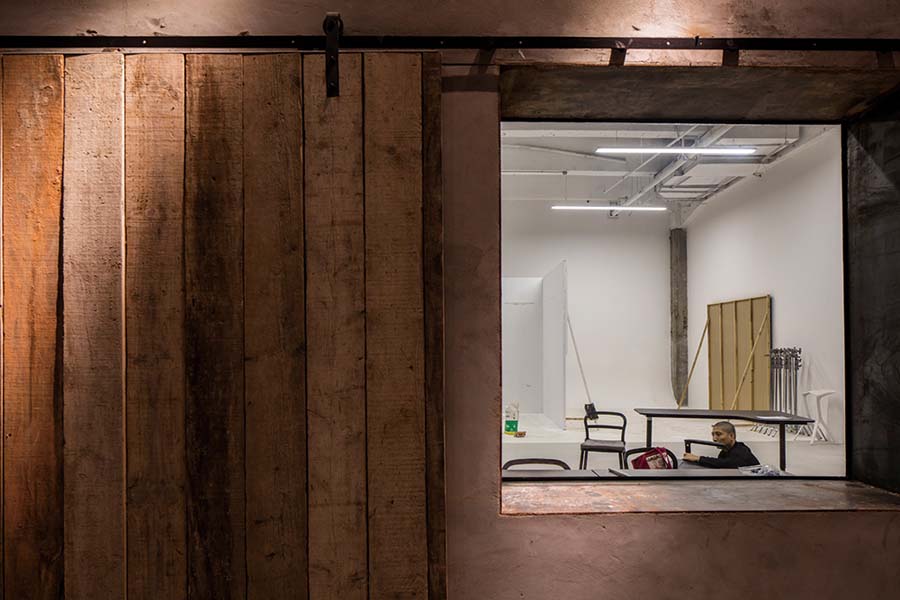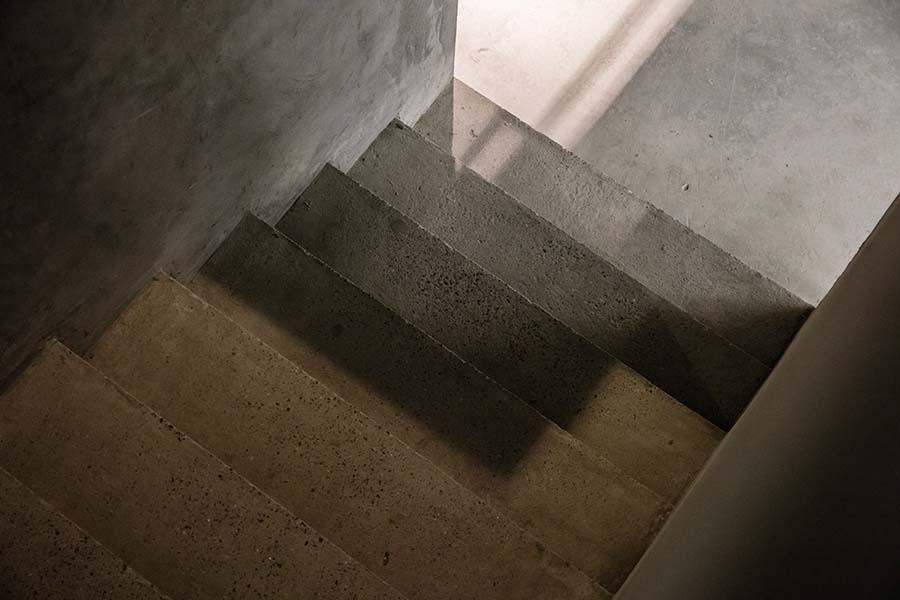 The design was inspired by the frame of the photographic camera. We saw the yin and yang through the frame, and the roundabout, squatting, cushioning, overflowing and blooming. Flowing thoughts and immovable architecture. Through these different sizes of frames, people still can see each other in different spaces and add up the fun. Natural lighting is also improved in the interior spaces. Lighting is also the place where we made the most modifications of the entire interior renovation project. We add light without any traces, and all seems to be born like this.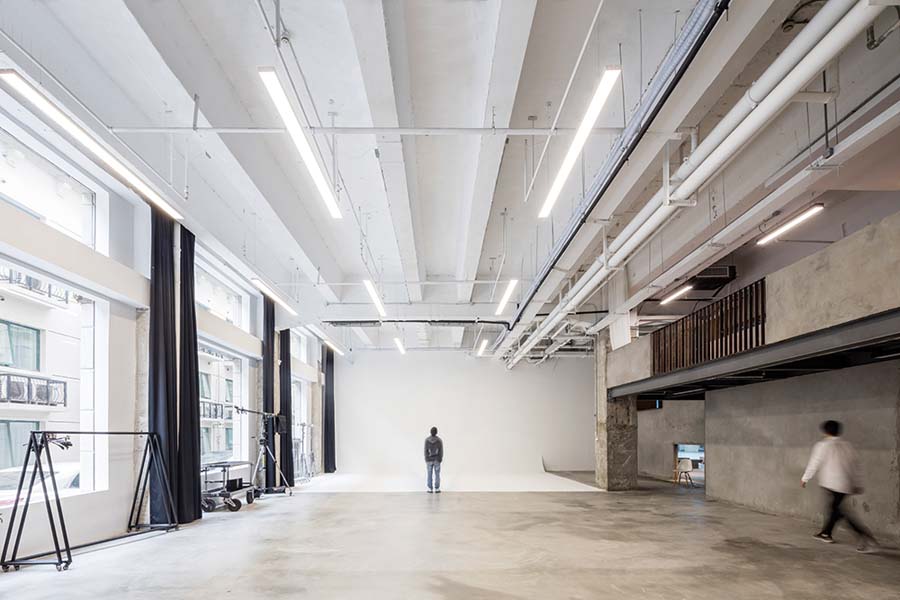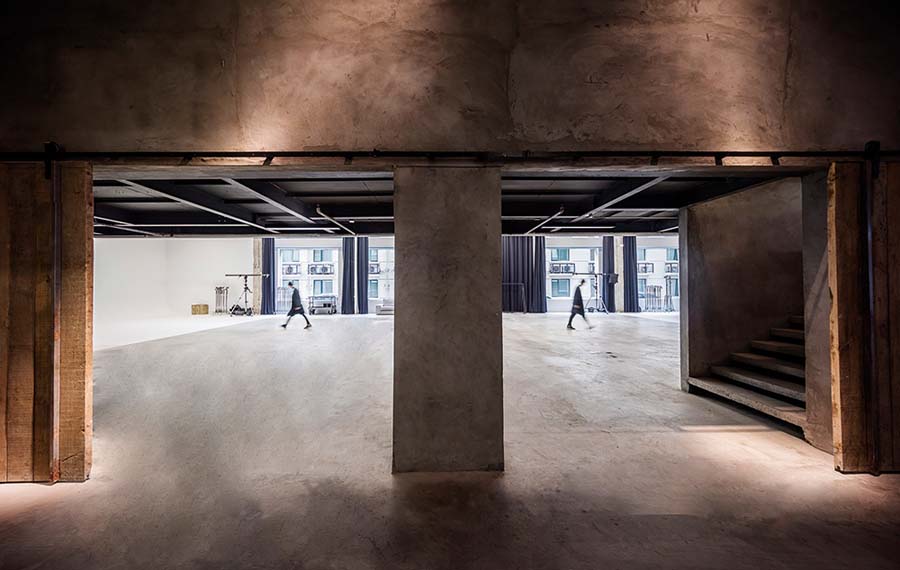 Not a drop of paint was used in the renovation process, since we were afraid of destroying the original phase of the space. In other words, paint is not inconsistent with the original intention of sustainable and green renovation at low cost. The old wood sold in the second-hand market was cleaned and neatly arranged as the gates of the six studios. These half-worn woods seem to be born here naturally. They themselves are worn out because of numerous times of usage. Perhaps it is worthless for others, but those who use it again and appreciate it are interested in its past.
ixd.jmlee@gmail.com
ROJECT NAME: Space in space
ARCHITECT'S FIRM: 1305 STUDIO
WEBSITE: www.d1305.com
CONTACT E-MAIL: press@d1305.com
PROJECT LOCATION: Changning Road, Shanghai, China
COMPLETION YEAR: 2019
GROSS BUILT AREA (SQUARE METERS OR SQUARE FOOT): 2,000m2
LEAD ARCHITECTS: Shen Qiang
PHOTO CREDITS: Shen-photo
PHOTOGRAPHER'S WEBSITE: www.shen-photo.com