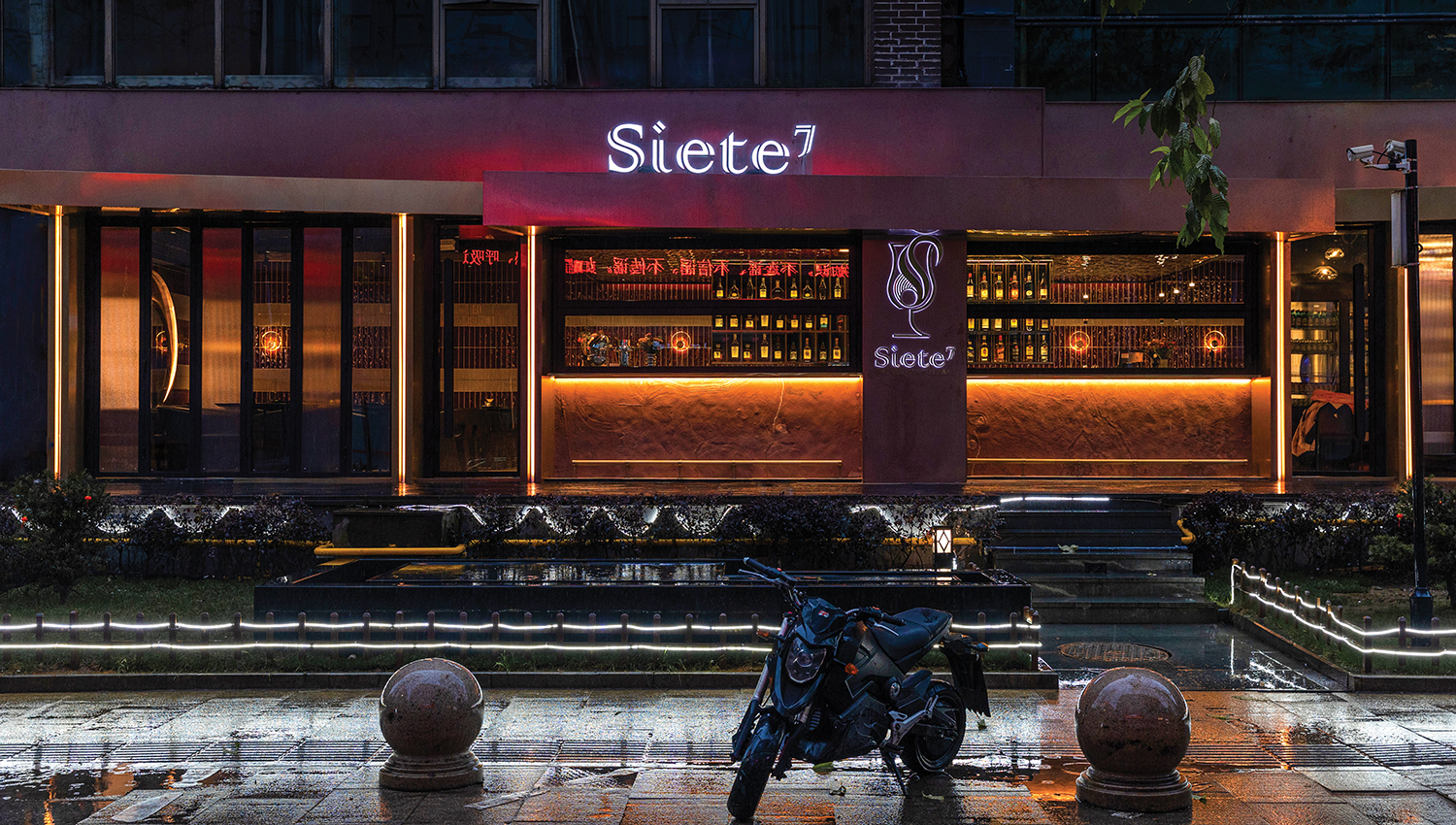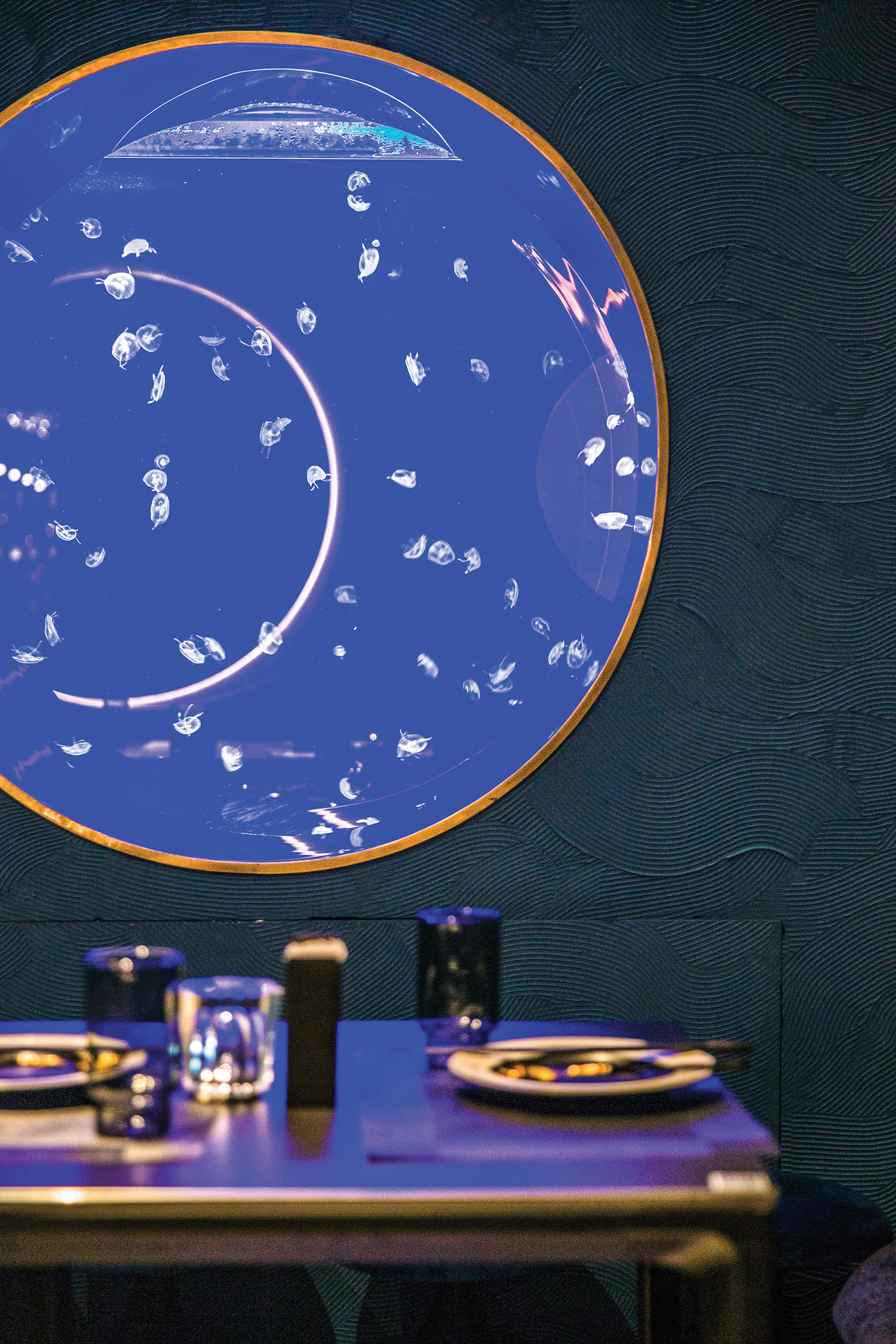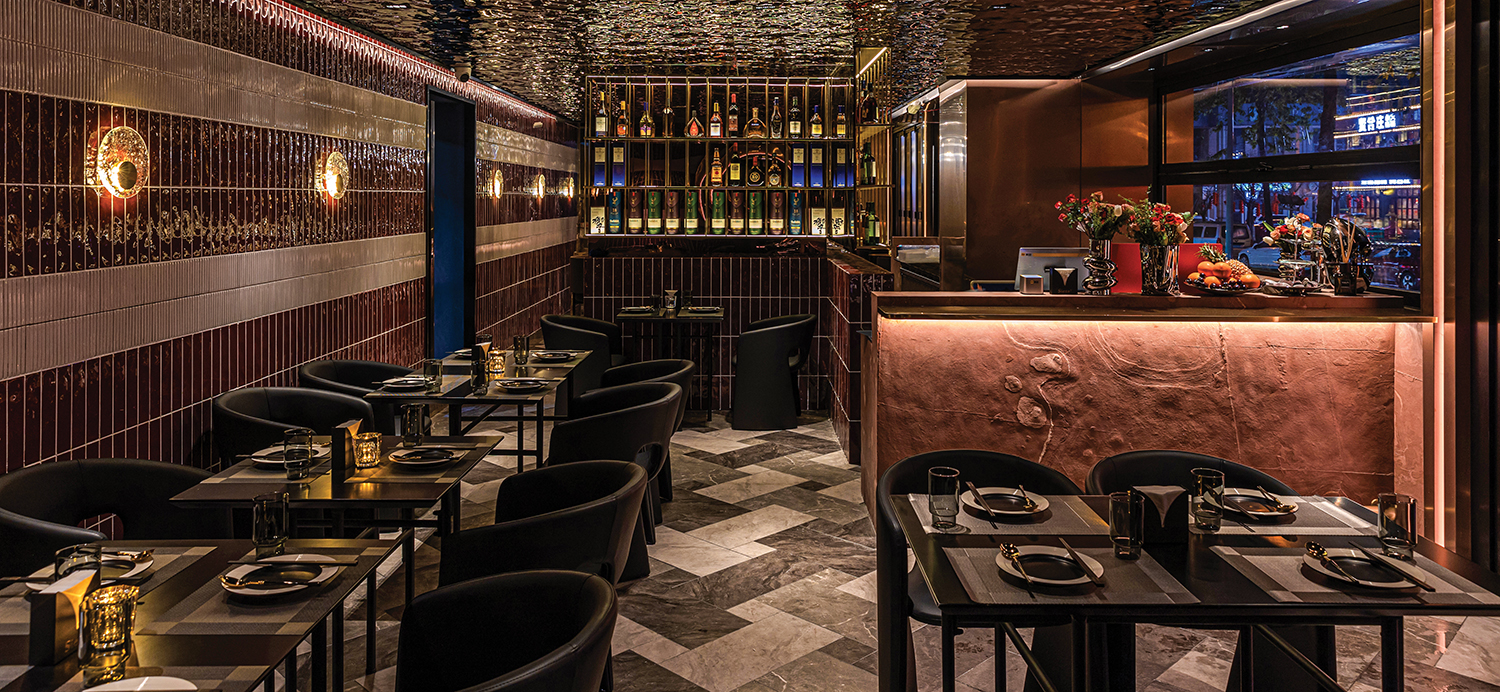 Hong Kong based architecture and interior design practice O&O Studio has completed the design of Siete7, a newly opened seafood restaurant and bar in Yuecheng District of Shaoxing. Located on the ground level of a raised terraced style pairing units, the scheme seeks for a resolution on a co-existing F&B space that inaugurate a spatial dialogue between them.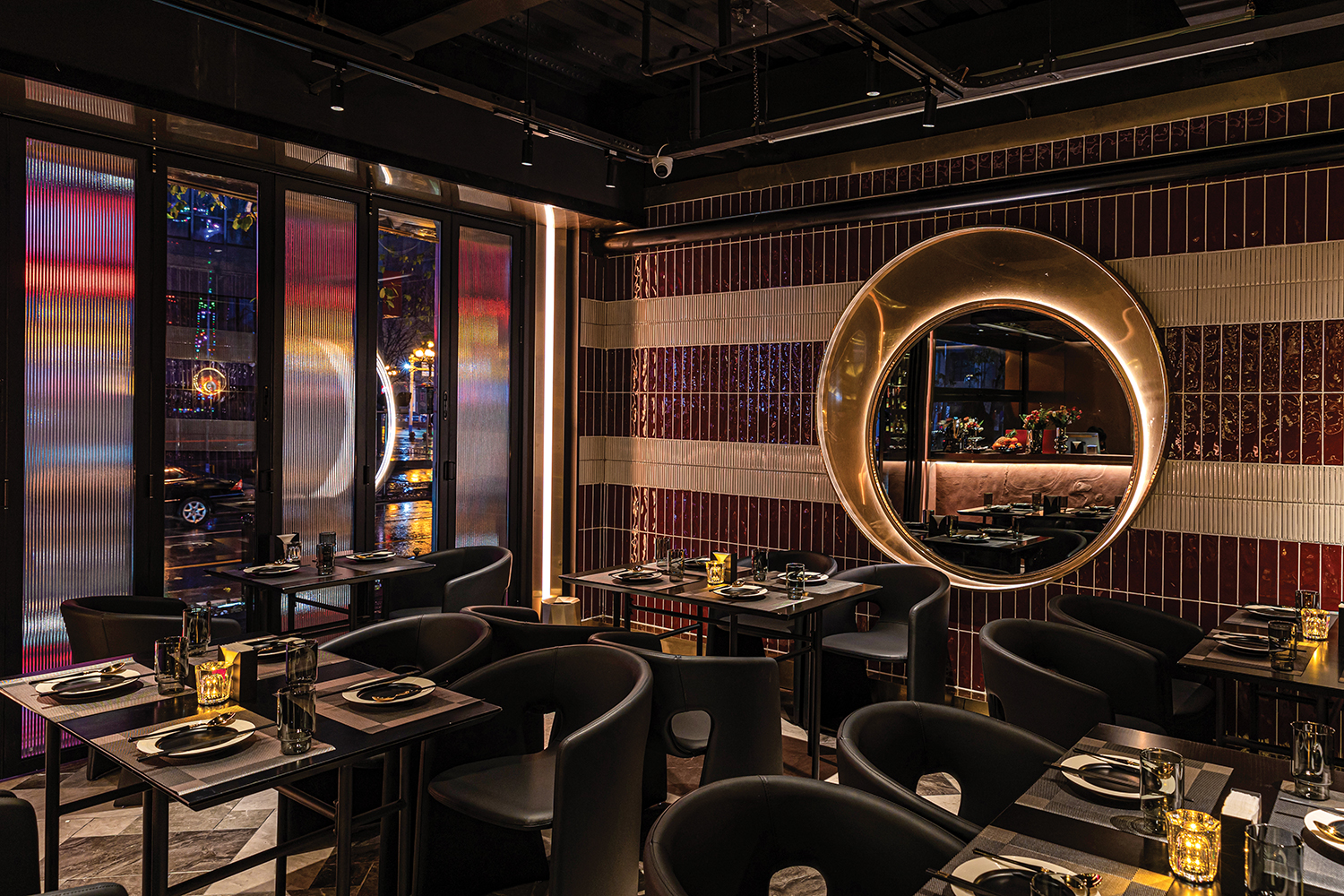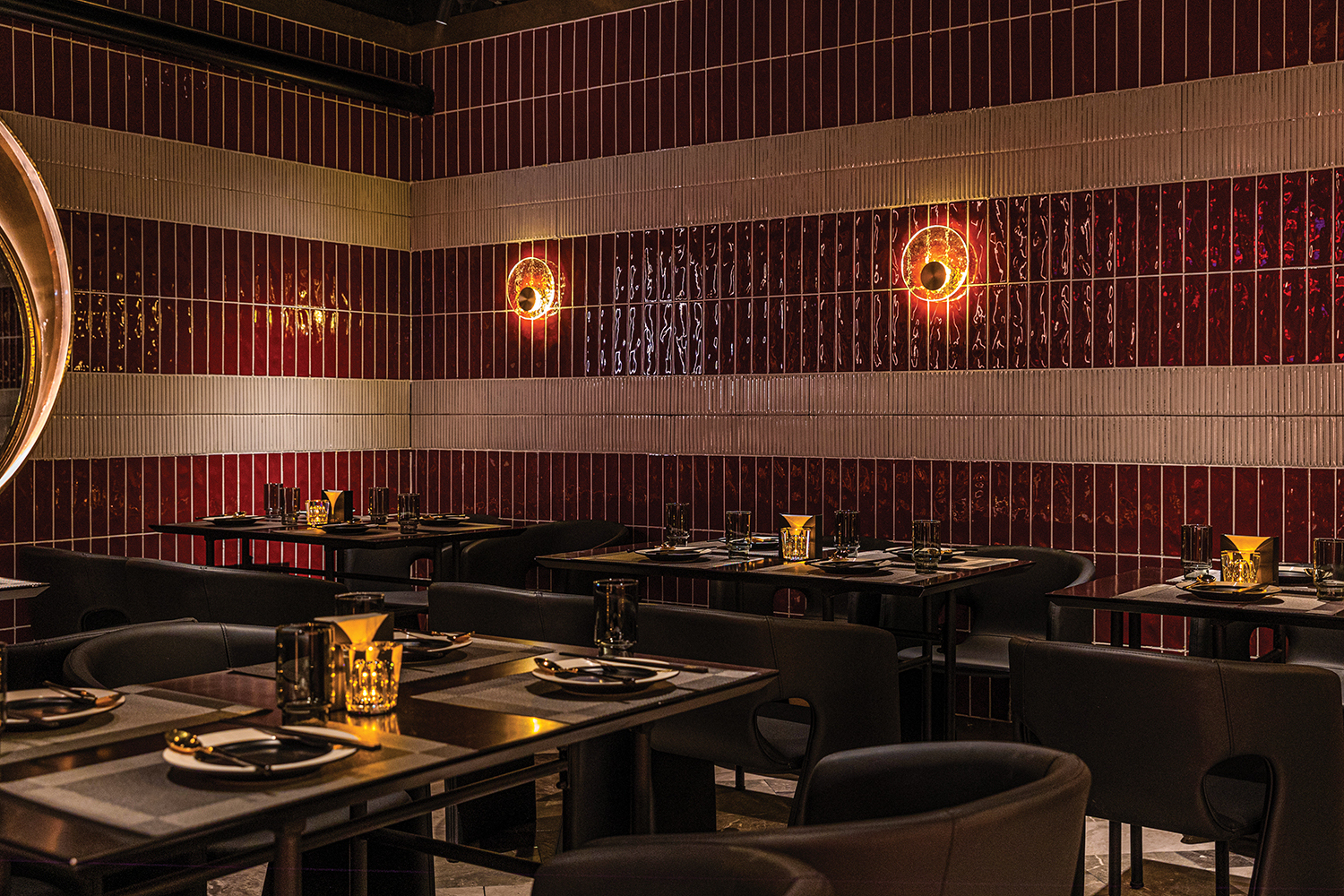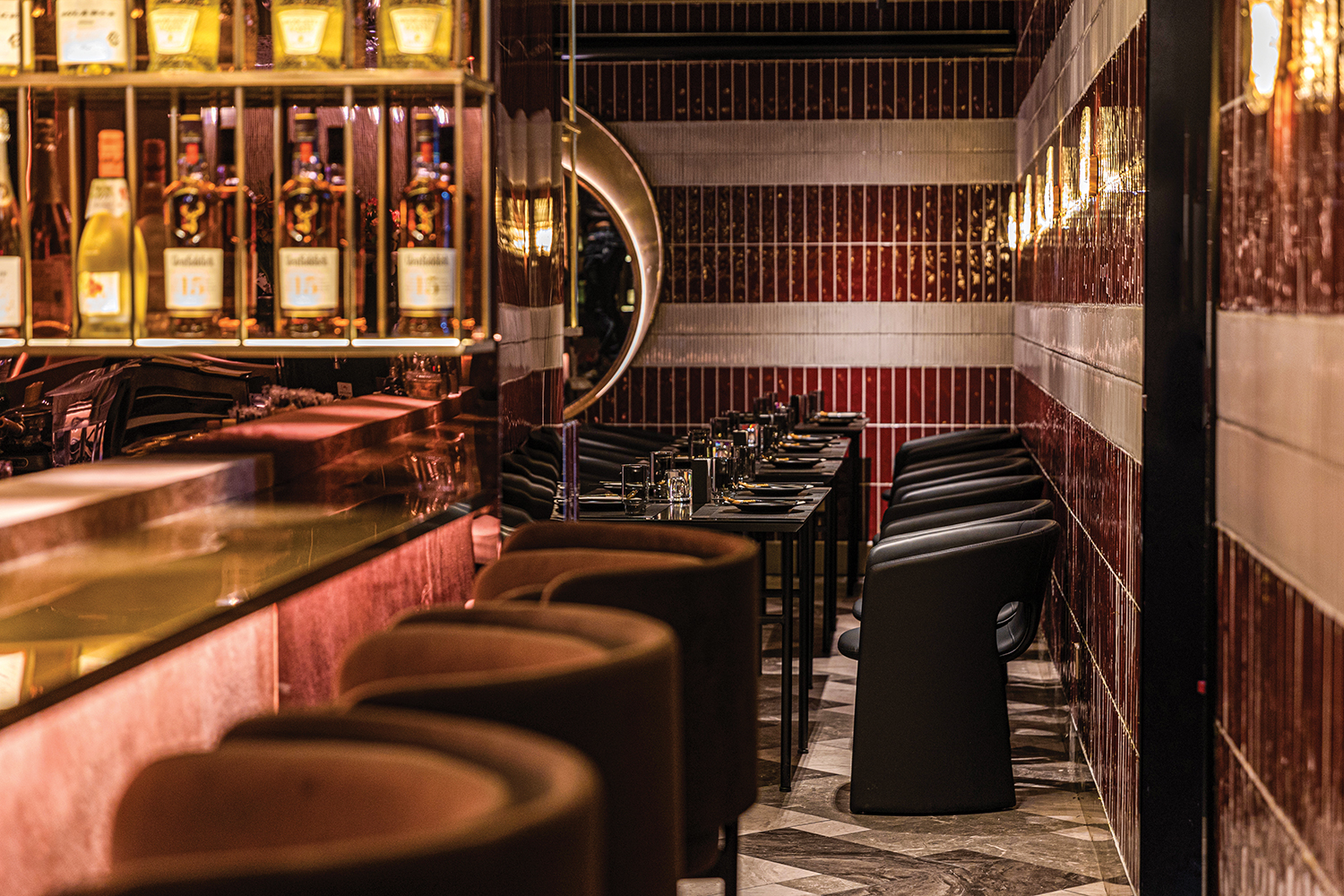 O &O Studio draws inspirations on 'concurrence' and 'synchronicity'. The central bar is conceived
as a principal element, with the formal dining and casual drinking spaces sitting on either side, where these lead to a transitional space with the three key functions coexist with each other while creating dialogues among them.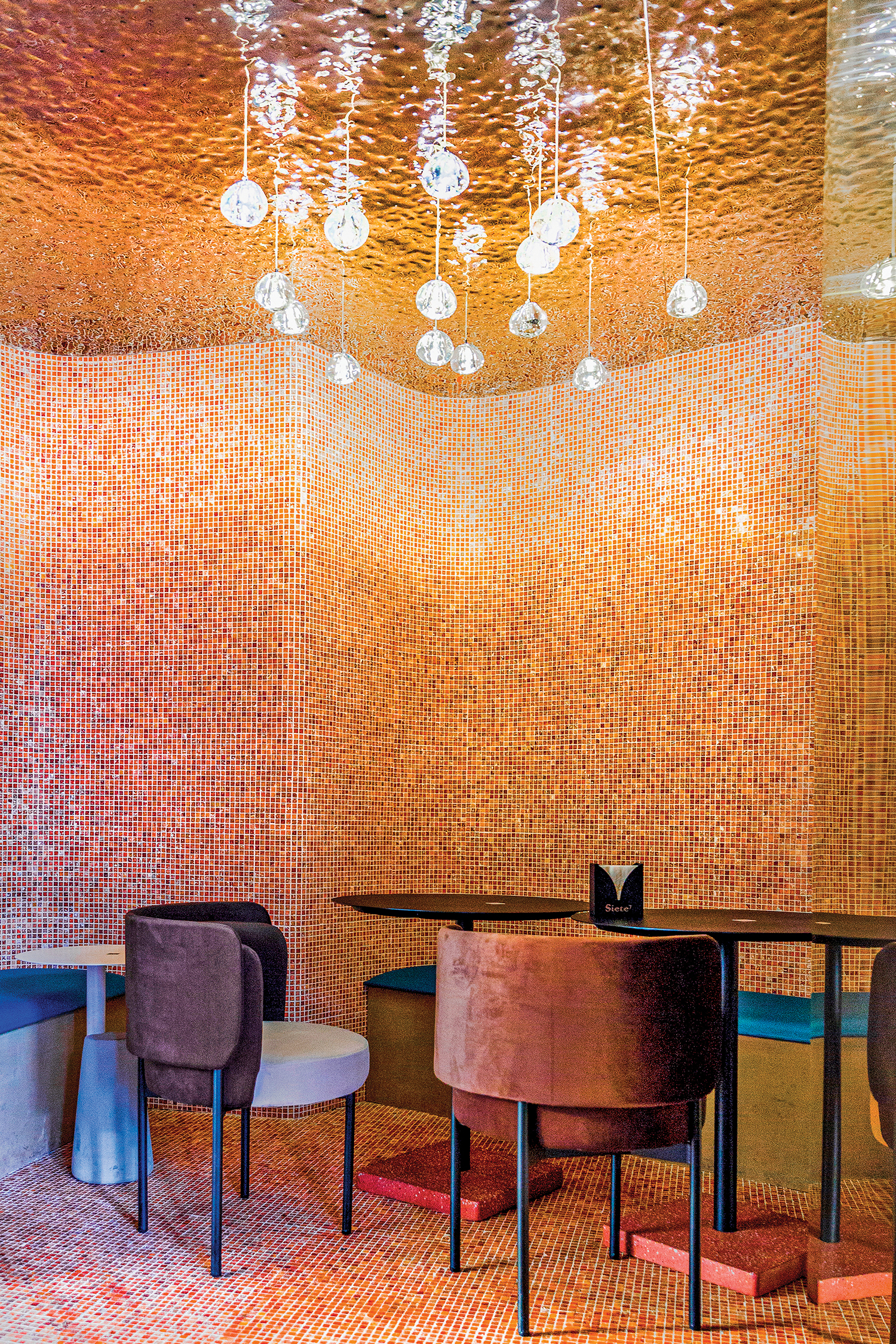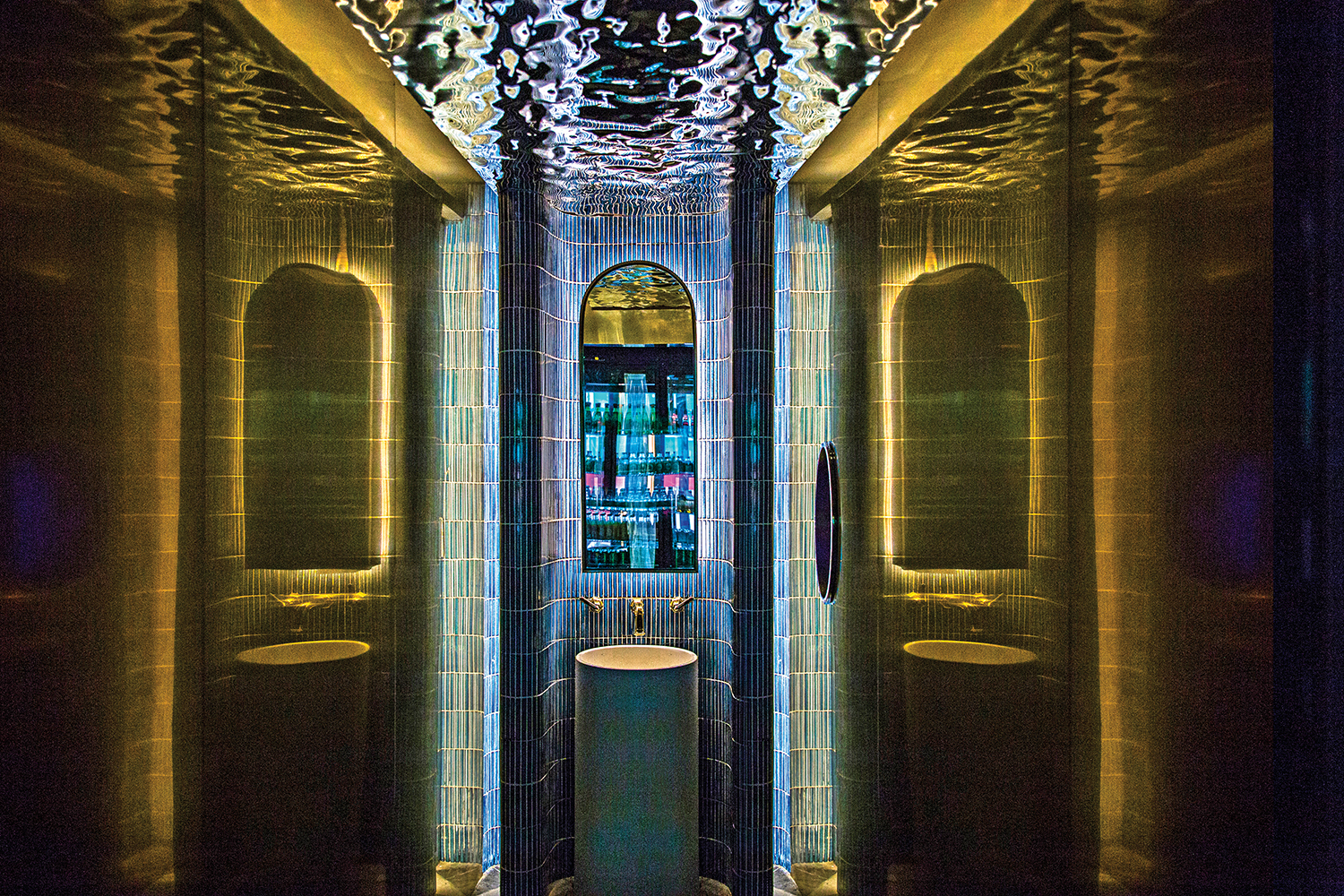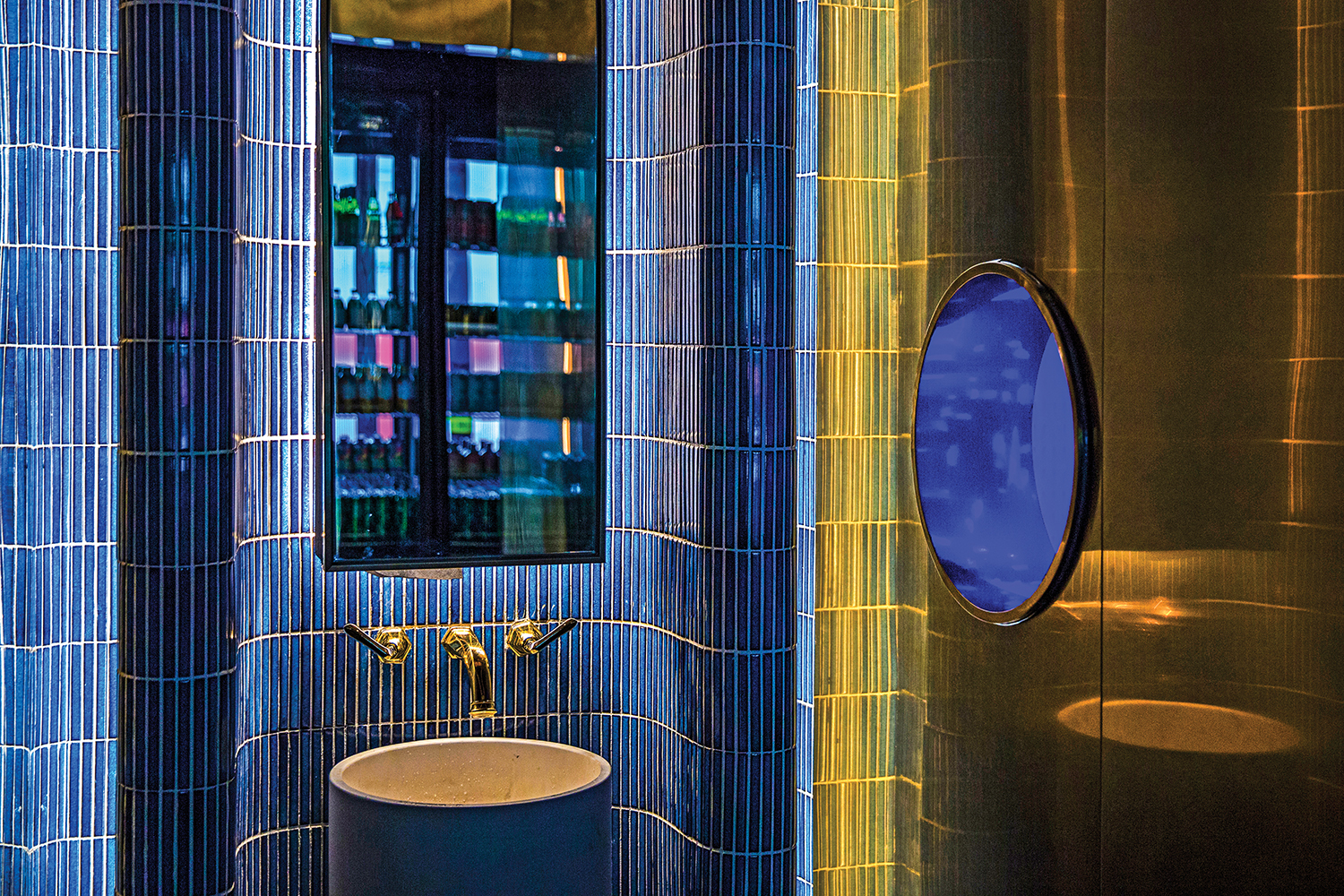 The flowing stainless steel ceiling subtly shimmers above the central bar, envisioning a clear yet gentle spatial statement as the transitional element. The vertical faces of the bar table, with an earthy pink stone texture carries a copper stainless steel bar top, form a solid and grounded element while hinting a scent of feminine essence. The simple legible wine rack provides a directional backdrop for the central element.
PROJECT NAME : Siete7
DESIGN STUDIO : O&O Studio
DESIGNERS : Katt Chung Yap, Eric Chan, Suzanne Li
DESIGN YEAR & COMPLETION YEAR : Sep2021 – Mar2022
LEADER DESIGNER & TEAM : O&O Studio
PROJECT LOCATION : Yuecheng District, Shaoxing, PRC
GROSS BUILT AREA (SQUARE METERS) : 160sq.m.
MATERIALS : Stainless Steel, Handmade tiles, Wavy stainless steel
PHOTOGRAPHER : Liu Nian, Katt Chung Yap
저작권자 ⓒ Deco Journal 무단전재 및 재배포 금지