Designer:
SHEN QIANG FU ZHIGANG
PROJECT NAME: 1305 STUDIO in Shanghai
LOCATION: Shanghai
DESIGNER TEAM: Wei Tieying Ke Heng
AREA: 480m2
COOPERATION: FLOS, Magis, Established&Sons, HAY, EOQ
PHOTOGRAPHER: SHEN-PHOTO

The former office of 1305 STUDIO will be pulled down and we found this site near the Zhongshan Park in the Changning District of Shanghai.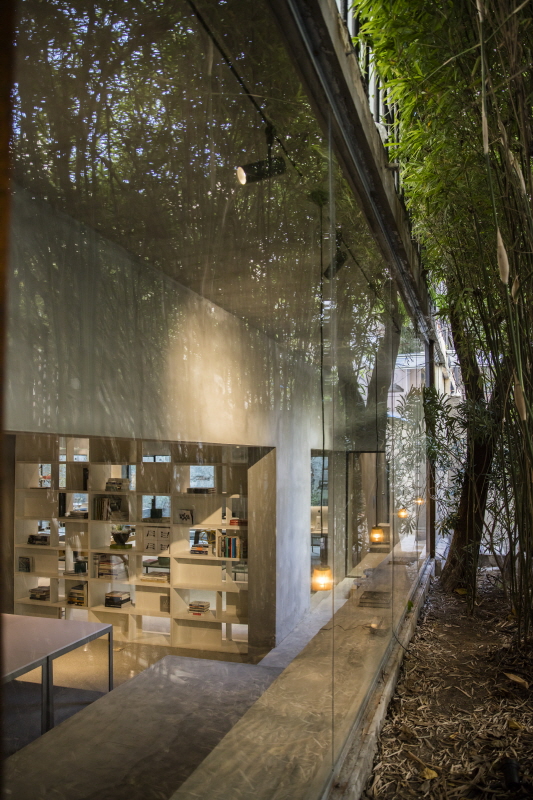 The site was marked as a garage in the original architectural drawing. We have decided to keep the furniture and materials that were used to decorate the former office when designing the new office.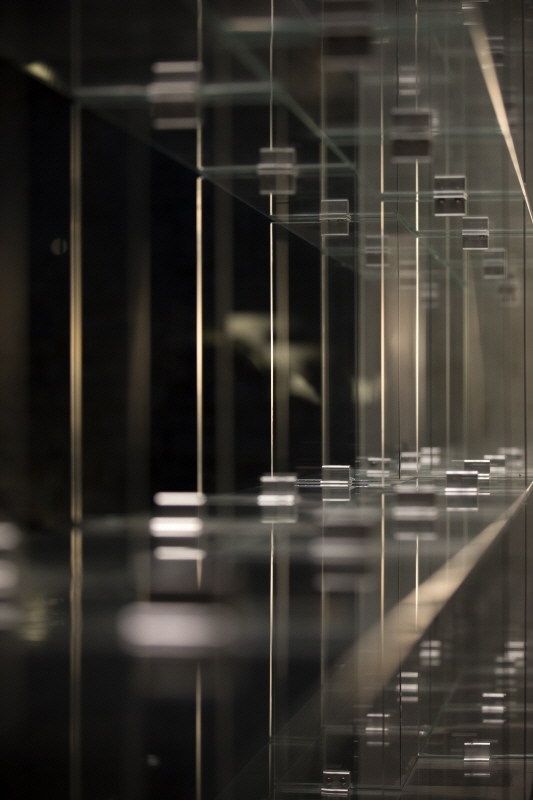 Therefore, there is not much invested in the new office. Most of the furniture and decorative materials are from the former office, which makes the new office much resembles like the former one. Same stuff, different space.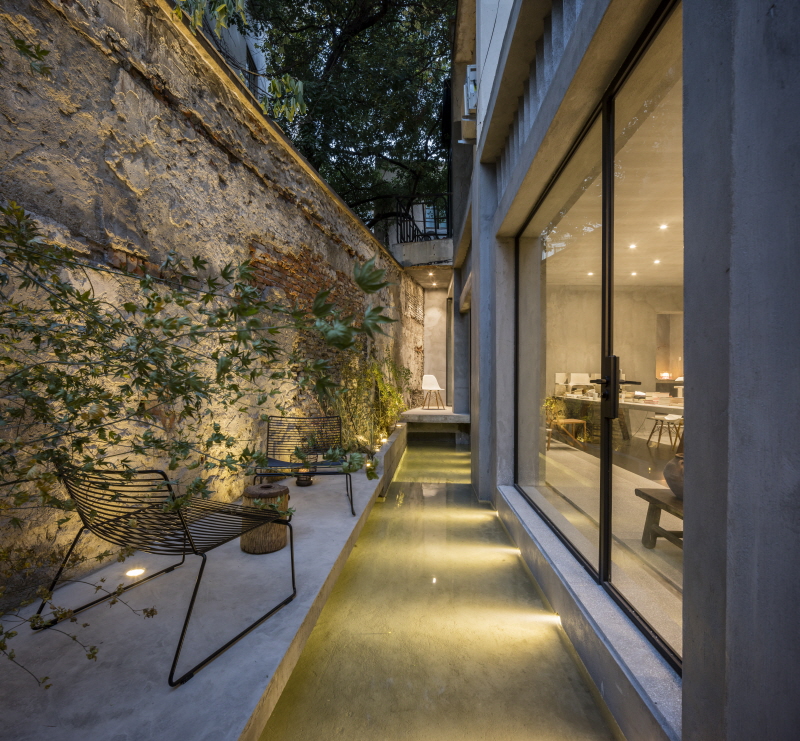 Everything can be totally different. The north wall was self-enclosed before. We found out an abandoned bamboo forest outside the wall when exploring the surroundings.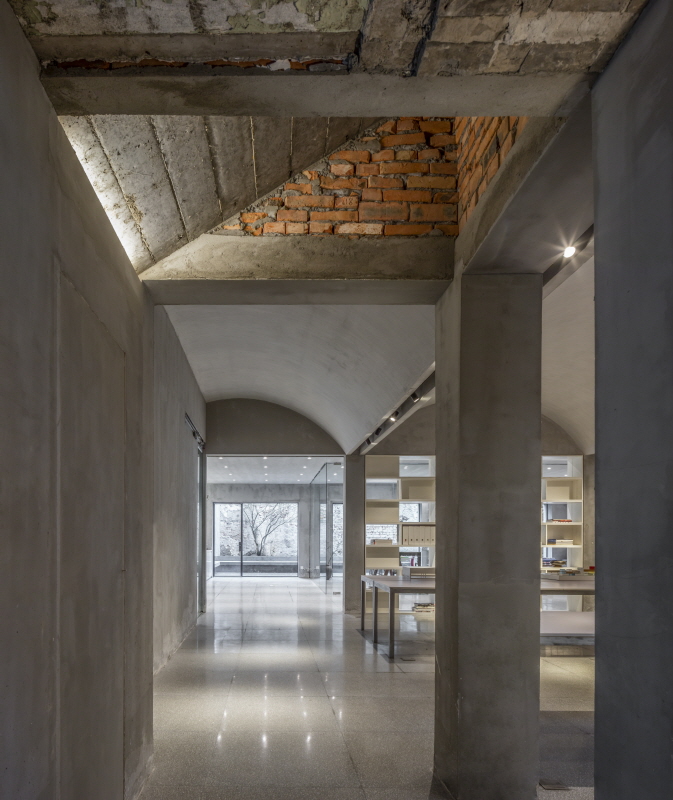 This place was full of garbage because it is a corner pocket in this area. A lot of wild cats showed up here frequently.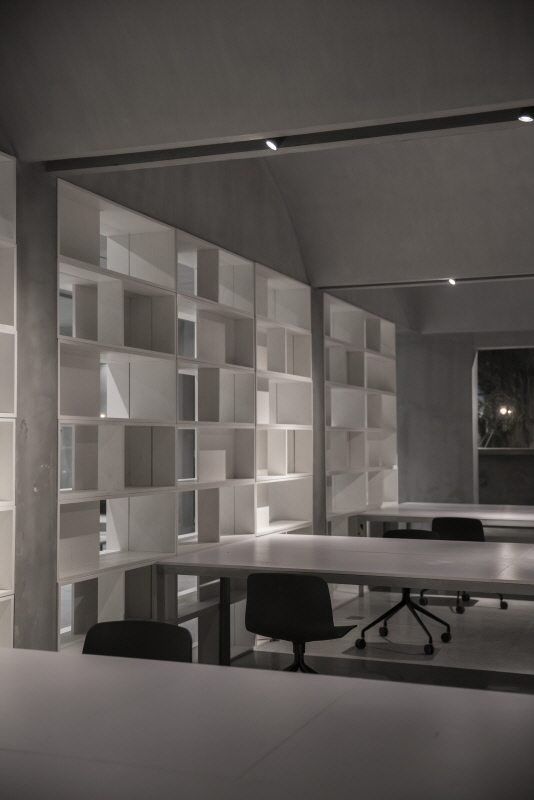 We decided to pull down this wall, clear all the garbage and straighten up the bamboo forest, and finally create such a scene with better lighting in the office and a yard in the north.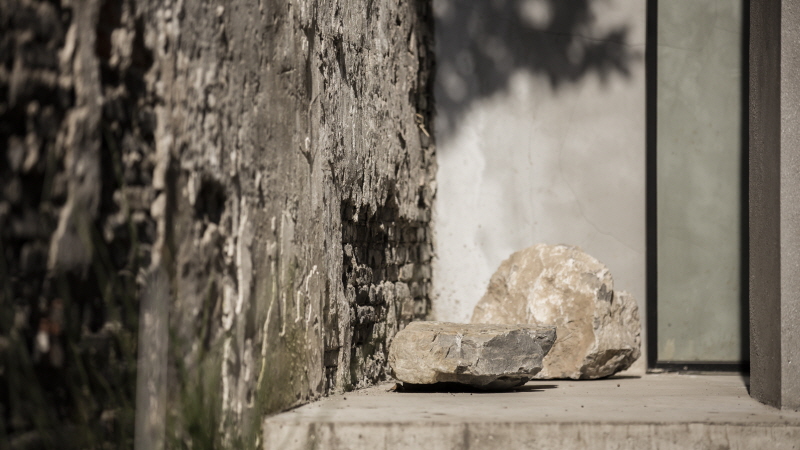 We cleared all the garbage and finally create such a scene. The bamboo forest and the office are in perfect harmony.
(계속)
자세한 내용은 월간 데코저널 4월호에서 만나보실 수 있습니다.