Artists: Polin Yang(Taiwan), Zhong Chen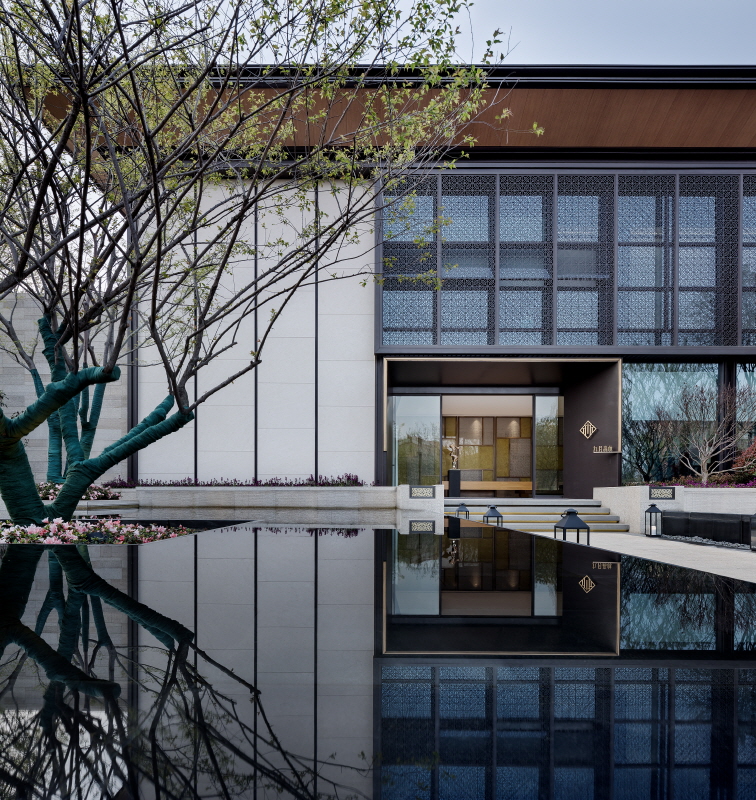 This housing property sales center is in the new city of Nanjing. The old Nanyue Mountain is an exclusive villa district surrounded by richly natural landscape. The center situates at the east side of the property with three levels.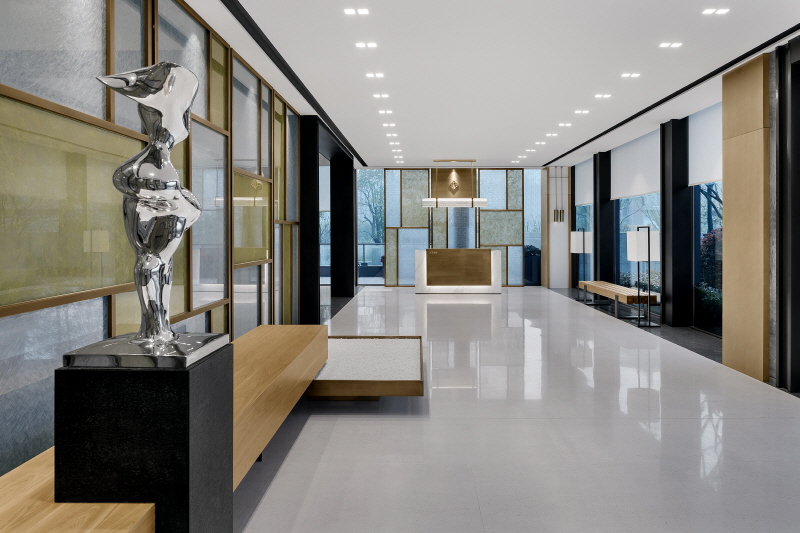 Working in concert with the conceptual lifestyle of residing within mountains and waters, the interior design stresses the importance of the seamless combination of space and God-made environment while echoing the strategic marketing orientation.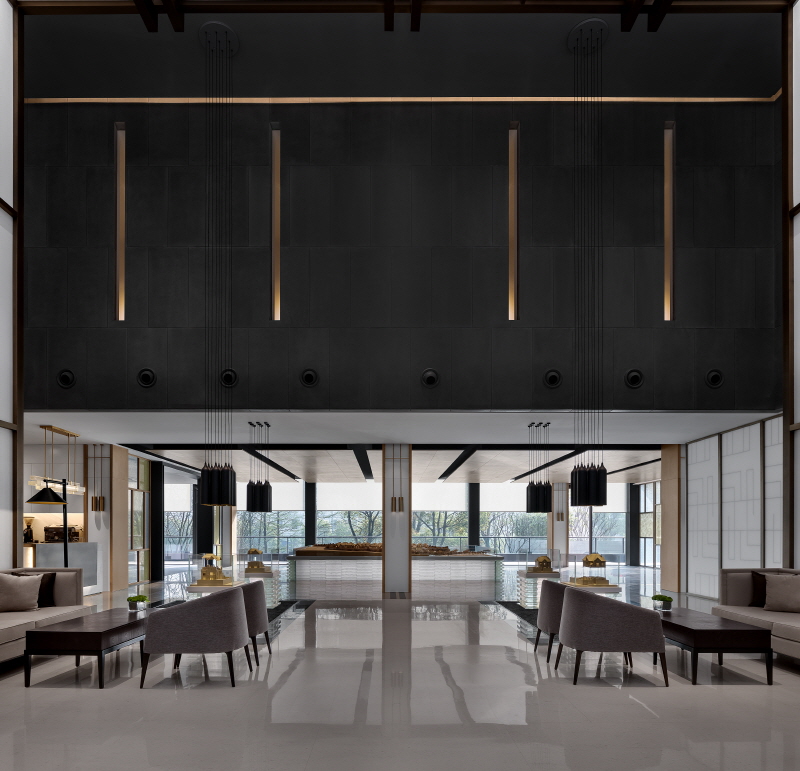 Visitors are led into it by the entrance at the southeast through plenty of two-by-four marble staircases. The pathway appears narrow and winding, geometrically decorated by high and thick metallic barriers on both sides.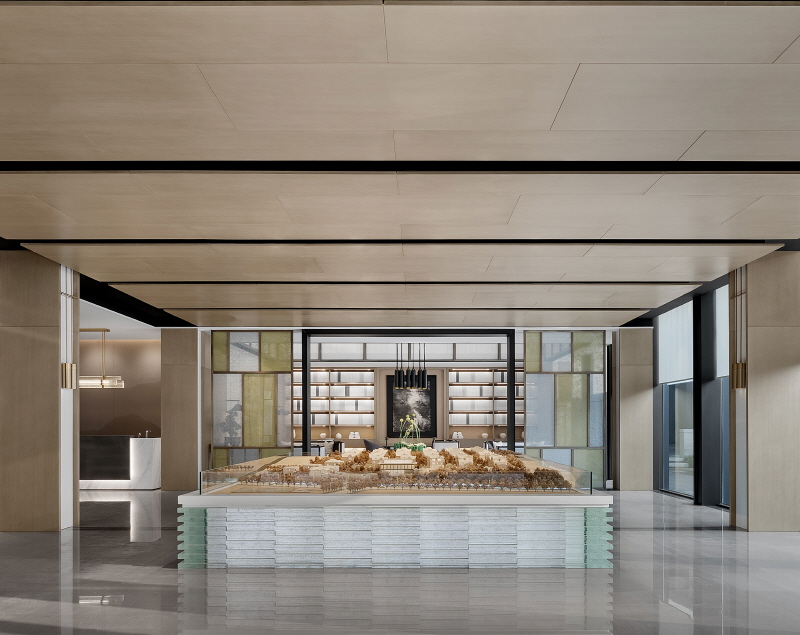 Faint internal views and the murmur of the spring harp by people. Along the path, there presents the sales office at the main gate.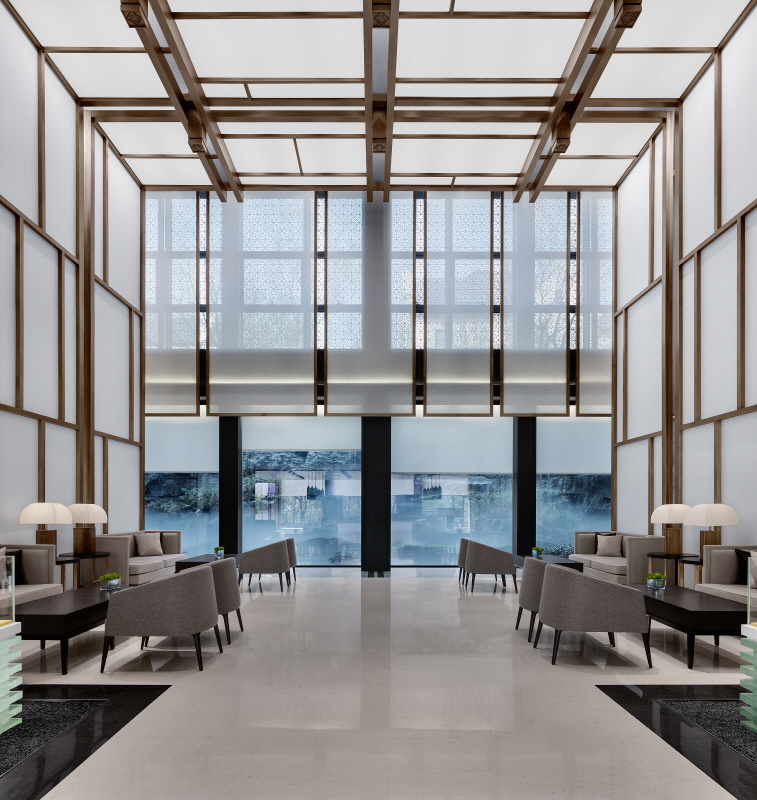 Two large square waterscapes symmetrically are placed at the right front door. The sense of ritual arises when entering it. The hallway is enclosed partially by wired glasses and copper plates, emerging long and narrow rectangle extending to the right ending with the reception desk. Visitors see the property display area as moving through the hallway.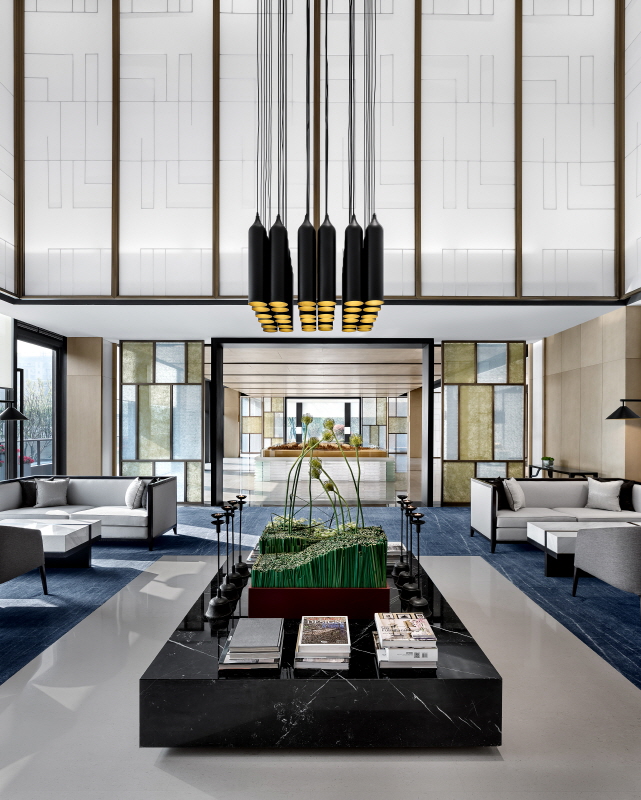 Sales and display areas are on the first floor. For the layout of this level, the architect attempted to abstract the element of PAVILION from classic Chinese garden and implant the concrete pavilions with a contemporary implication in larger volumes: two business areas and model display.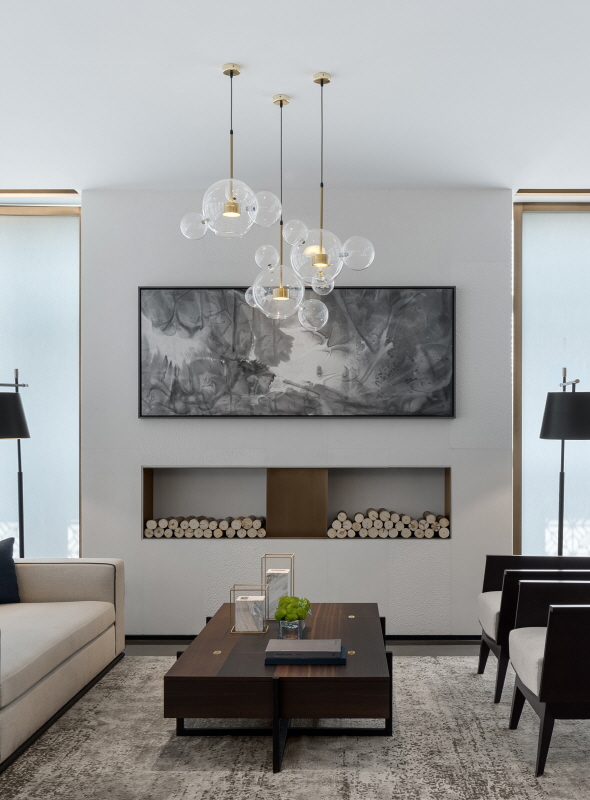 The outdoor scenery and the display area were precisely at the perpendicular axis formed by those pavilions concerning optical sight and pedestrian flow.
(계속)
자세한 내용은 월간 데코저널 8월호에서 만나보실 수 있습니다.