Designer:
Jin Design Studio
Project Name: Max Vision Office
Location: Ningbo, Zhejiang
Area: 600 sqm
Project Time: 16 months
Materials: glass, terrazzo, oak wood, color line, steel, painting
Design Team: Jin Design Studio
Project Designer: Fan Jijing, Chai Runzhi, Song Wanyang, Lin Lida, Zhang Qi
Furniture and Decoration: Li Ju
Cooperation Organization: Icolor Chen Linhua
Construction: Shanghai Saga Construction Ltd
Photograper:Su Shengliang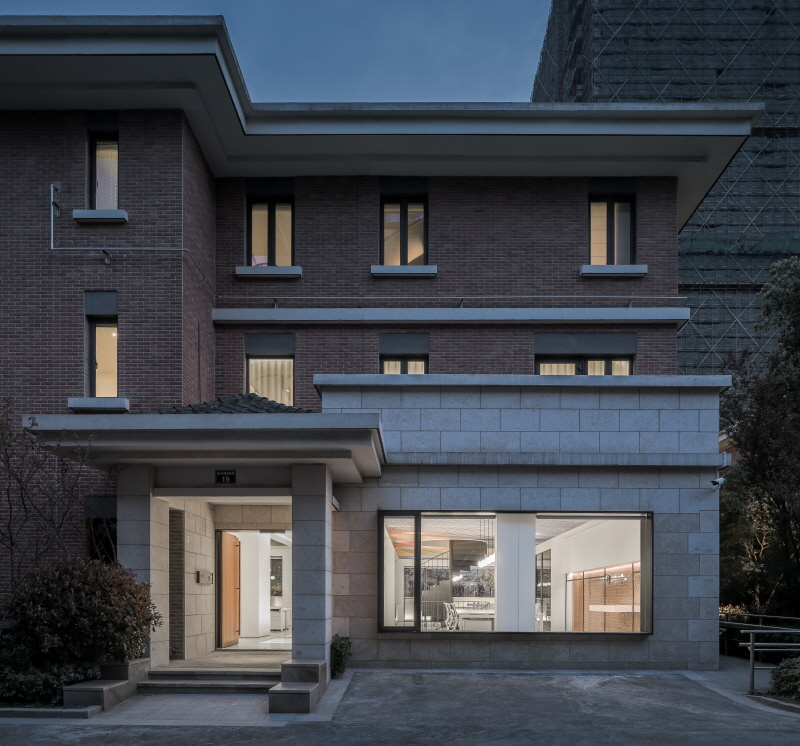 Max Vision is a Belgian women and children's garment brand. The Belgian male owner Jan settled in Ningbo as he like Chinese culture.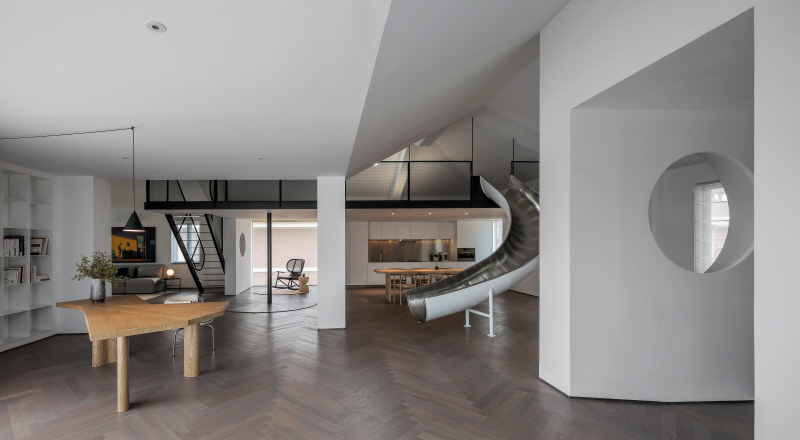 The project is to design an office at a newly-built four-story house. Basement is only 1.9meter tall.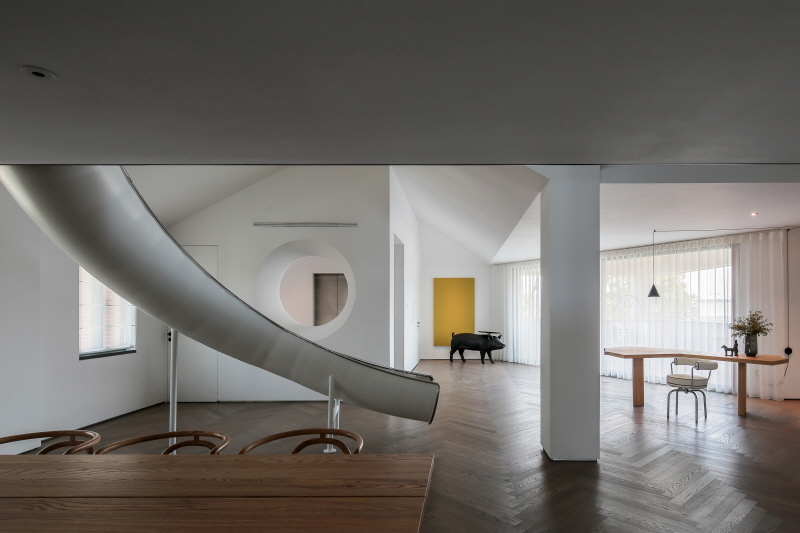 The challenge of the project is to meet all office founctions in this residence limited scale building.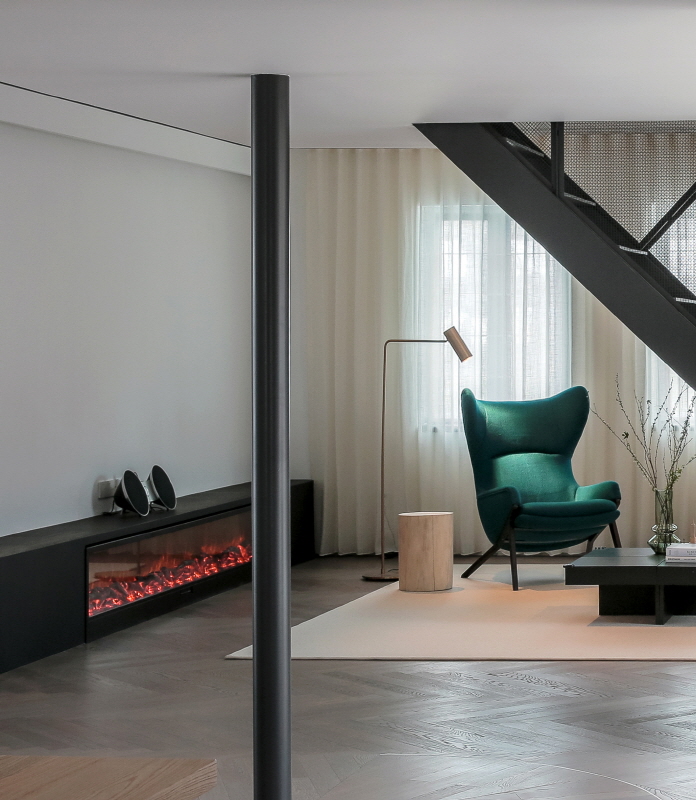 For instance, how employees from different departments can work efficially;how to located reception, recruitment, meeting, discussion areas in this building.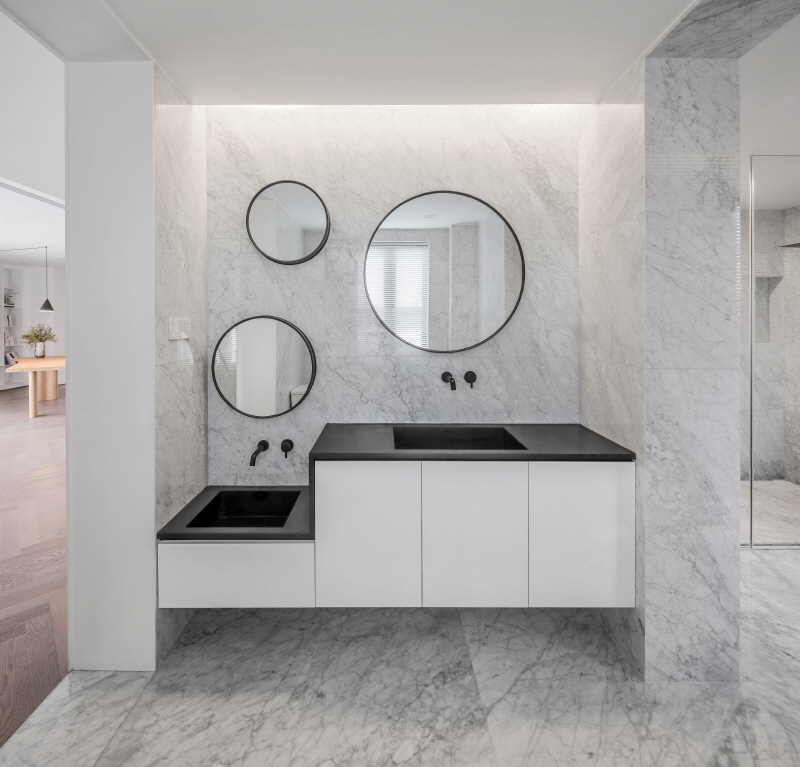 Moreover, how to bring exterior green environment into office legally to improve work environment. The owner also needs a private child-parent space at 3rd floor which is isolated from work space.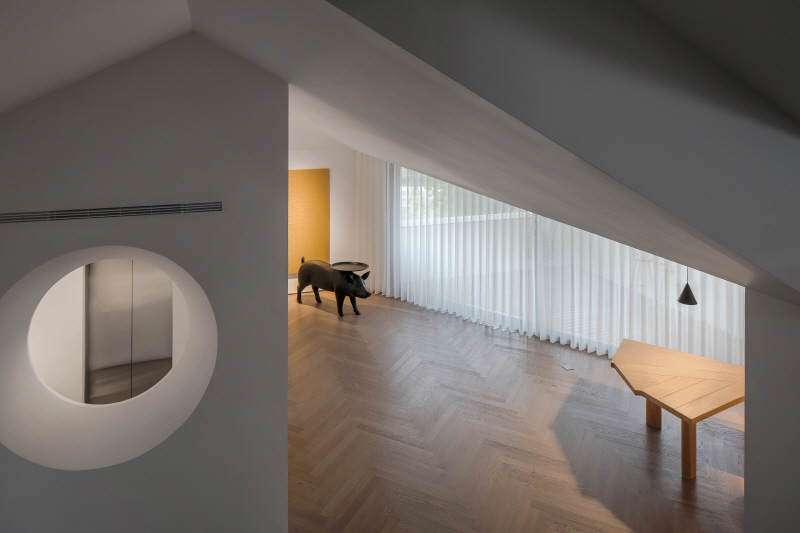 The solution to the problem lies in the problem. We visited client's factory and office twice to invisigate their process flow include design, sampling, photography, sewing, ironing, quality test and shippment.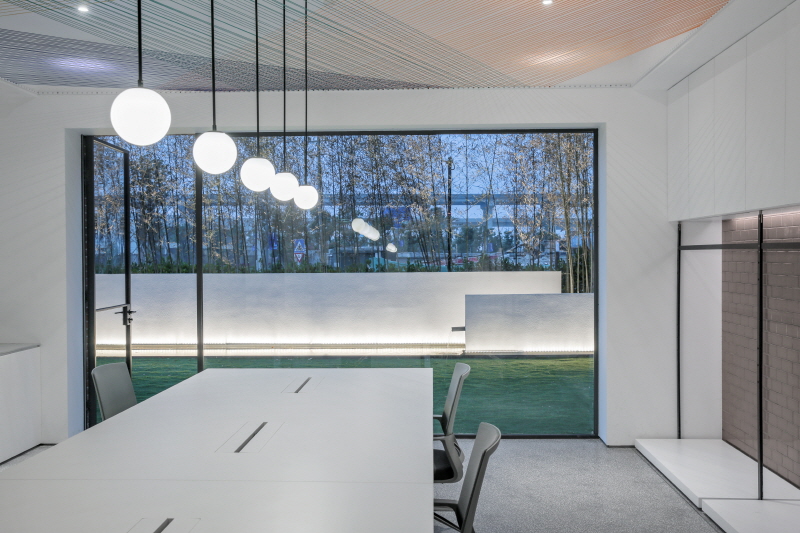 We also measured their equipments and asked empoyee about their daily flows and observe their daily work behaviours.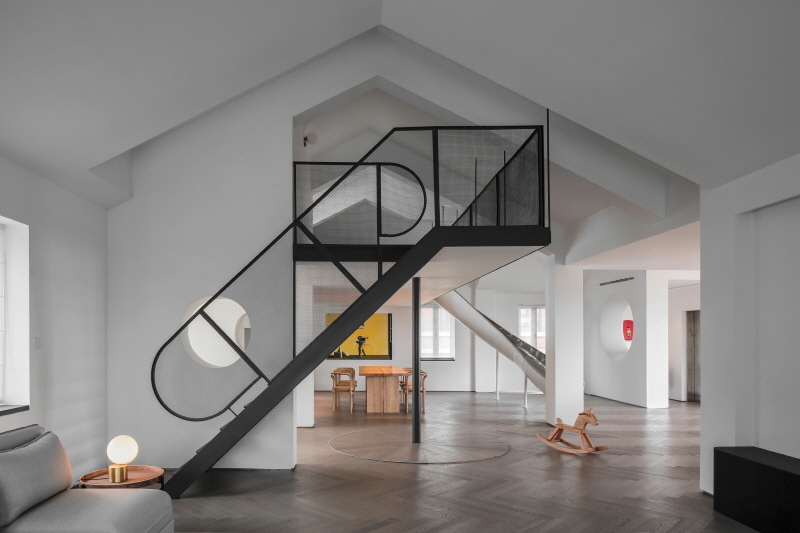 (계속)
자세한 내용은 월간 데코저널 7월호에서 만나보실 수 있습니다.