Designer:
Liu Jun Chen Liang
Project Name: CRRC Scientific, Technological & Cultural Exhibition Center
Location: Zhuzhou, Hunan Province
Design Unit: Shanghai Fengyuzhu Exhibition Co., Ltd.
Main Material: cement slab, black acoustic panel, advanced customized rubber floor mat, tempered glass, perforated aluminium plate.
Time of completion: 2018
Photographed by: SHEN Qiang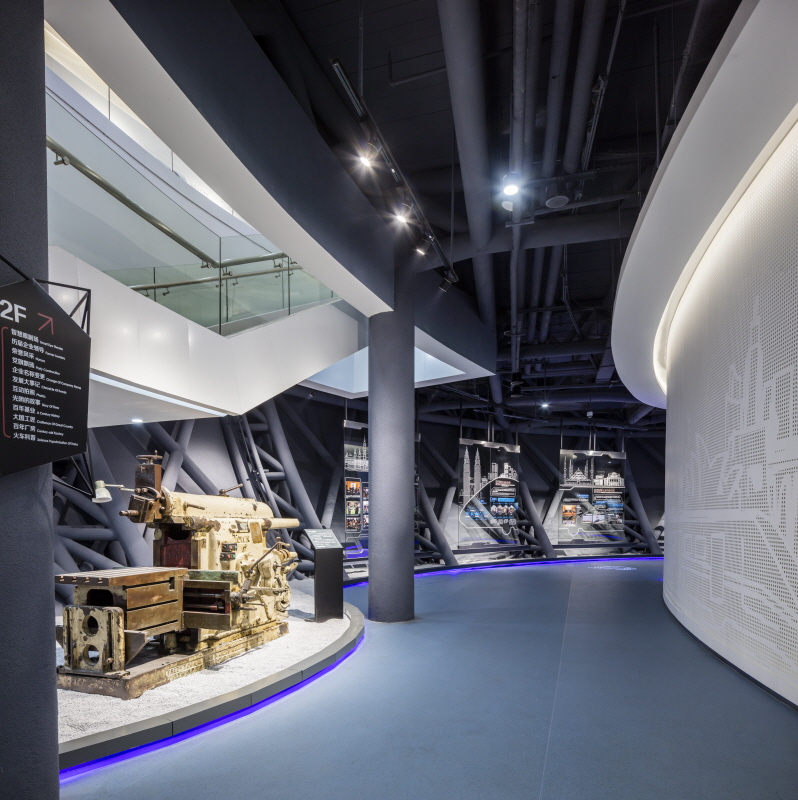 Since China proposed the "One Belt One Road" strategy in 2013, CRRC Zhuzhou Locomotive Co.,Ltd. has kept creating legend in the field of global railway transportation, and has grown into the "going out" representative of Chinese equipment manufacturers.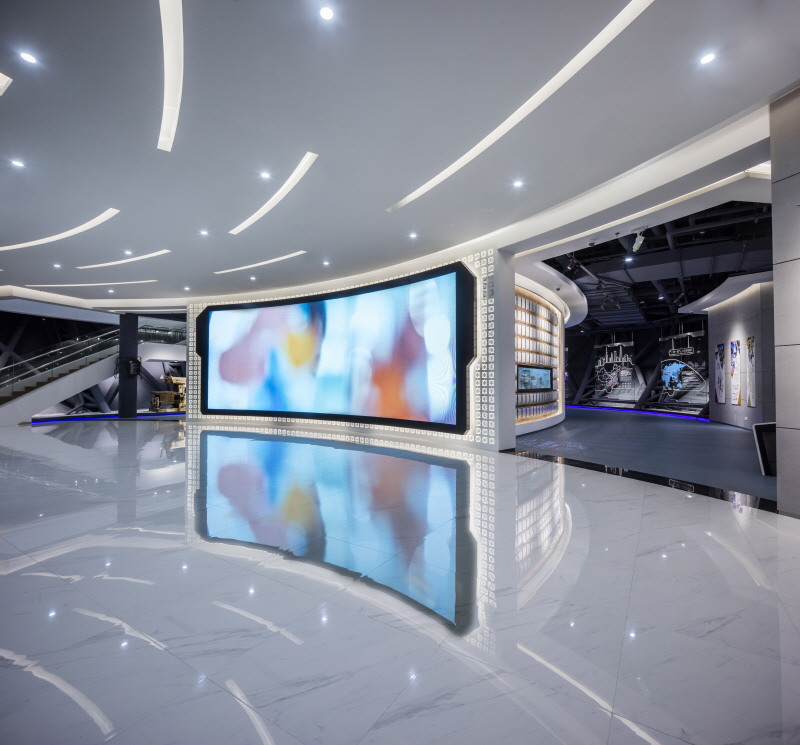 In 2017, Fengyuzhu was devoted to creating the first modernized professional pavilion of Chinese railway transportation equipment enterprise, namely a science, technology and culture exhibition center of CRRC Zhuzhou Locomotive Co.,Ltd., at the speed of the "pacemaker of Chinese exhibition industry".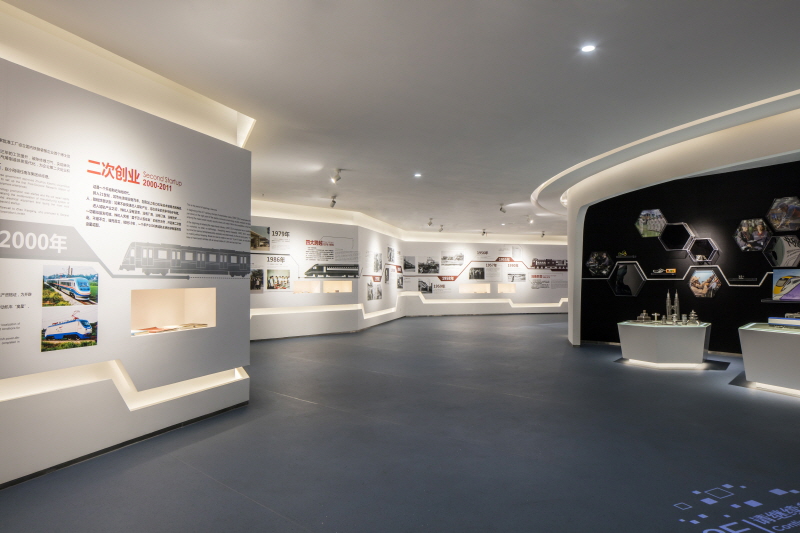 This project is located at the place near to Xiangjiang River, Tianxin, Zhuzhou.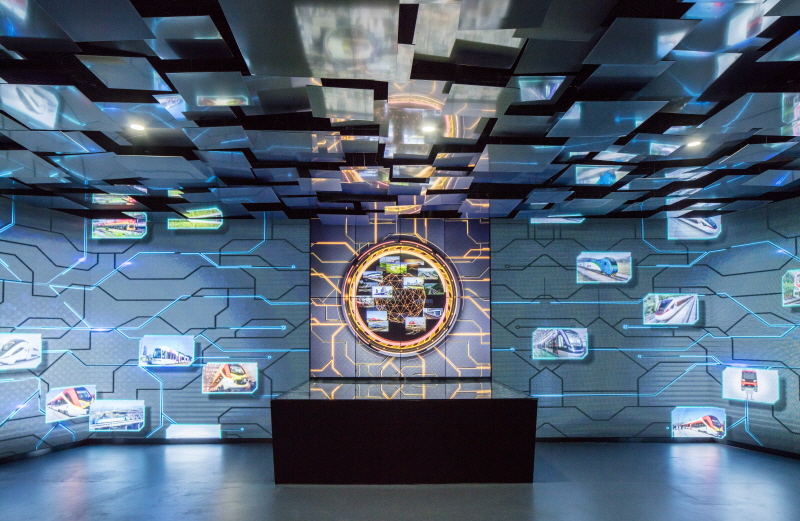 The exhibition pavilion is known as the "Super Bowl" when looking from its outline and is also known as the "Eye of intelligence" when looking from top. Without using vertical column, the principal building of exhibition pavilion is formed by the deformed steel structure, with the height 16.45m, building area 3,300 m² and exhibition area 2,400m².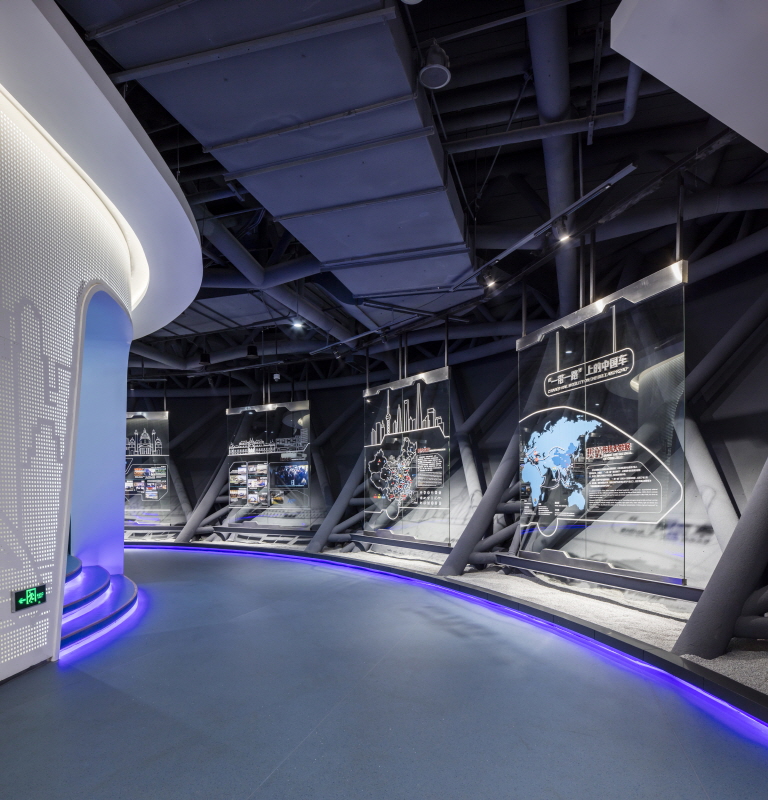 In order to show the scientific strength, cultural deposits and "responsibility · leading in race" of railway transportation equipment's empire, three sectors are designed, i.e.: Going ahead along with world, Going ahead along with the dream and Going ahead along with the future.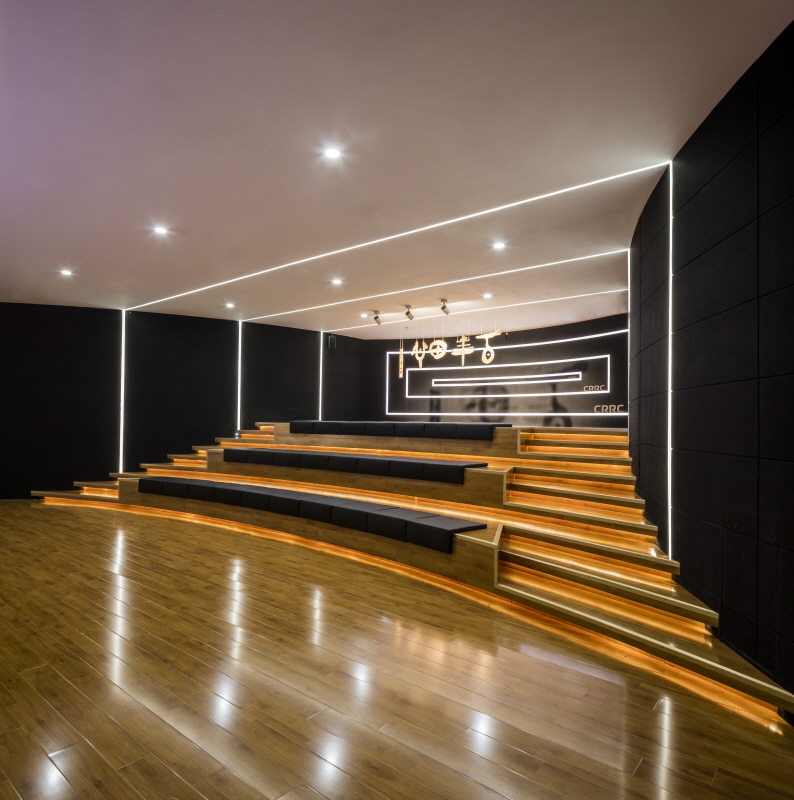 The first floor shows the theme of "Going ahead with the world" and it starts with the film of "Image in Zhuzhou Locomotive"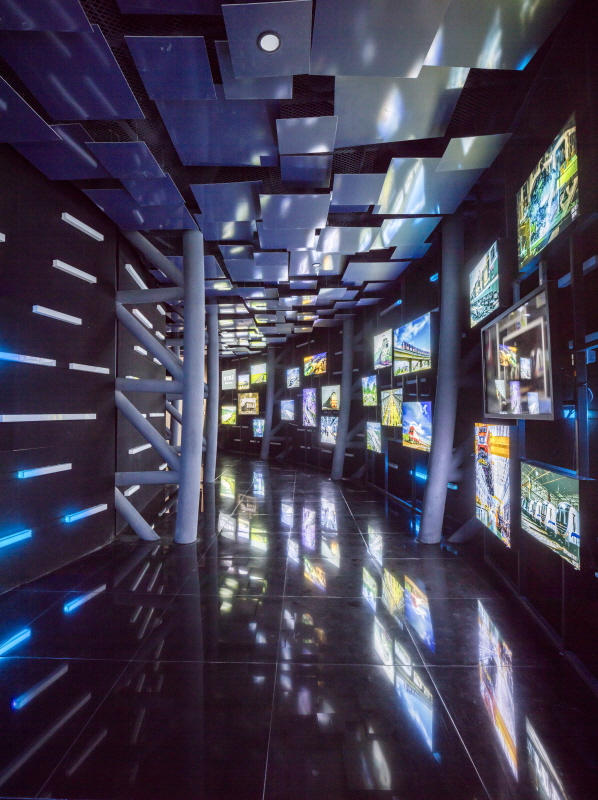 This film shows the Chinese force of Zhuzhou Locomotive in the development of global railway transportation.
(계속)
자세한 내용은 월간 데코저널 6월호에서 만나보실 수 있습니다.